Auspherix and Domainex expand antibiotics partnership
Posted: 15 September 2015 |
Since initiating the project in 2014, significant progress has been made towards the invention of new compounds with activity against both gram-positive and gram-negative bacteria…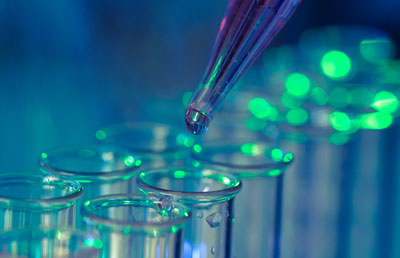 Domainex and Auspherix are expanding their collaboration to develop new drugs to tackle the growing threat of resistance to antibiotics.
Their programme has been extended through to 2017.
Since initiating the project in 2014, significant progress has been made towards the invention of new compounds with activity against both gram-positive and gram-negative bacteria. The collaboration extension aims both to refine the current chemical series towards selection of novel preclinical candidates and to explore potential additional compound series. A team of at least five chemists will be deployed at Domainex providing analytical and medicinal chemistry expertise, working in partnership with Auspherix's growing R&D team.
Eddy Littler, Chief Executive Officer of Domainex said, "We are very pleased to have expanded our partnership with Auspherix. This is a strong endorsement of the inventiveness, productivity and client-focus of our drug discovery services team. We will undertake further lead optimisation studies to build on the excellent progress made to date. Together with Auspherix, we are focused on the identification of novel pre-clinical drug candidates to address the growing global burden of multi-drug resistant bacterial diseases."
Auspherix building its UK-based microbiology team
Alongside the expansion of the medicinal chemistry programme with Domainex, Auspherix is building its UK-based microbiology and management teams at the Stevenage Bioscience Catalyst. It is intensifying discovery research on its initial bacterial disease focus, and intends to explore further the potential in its antibiotic platform.
Professor Ian Charles, co-founder and CSO of Auspherix said, "Having established operations in the UK, our initial programmes are on track and making excellent progress. We believe the novel mechanism of action of our compound series discovered jointly with Domainex's scientists offers enormous potential for the development of a new arsenal of drugs that will be required to treat the growing numbers of bacterial infections."