C4XD provides update on diabetes & inflammation compounds
Posted: 23 September 2015 | Victoria White
C4XD expects to progress its type 2 diabetes and inflammation programmes into in vivo proof-of-principle testing in the next few months…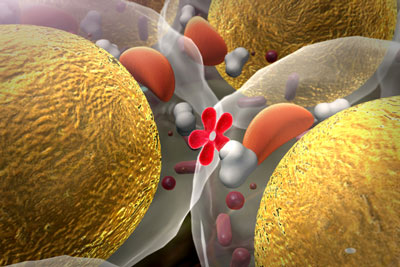 C4X Discovery Holdings (C4XD) has provided a research update on recent key milestones in its programmes for type 2 diabetes and inflammation.
C4XD expects to progress its type 2 diabetes and inflammation programmes into in vivo proof-of-principle testing in the next few months.
In type 2 diabetes, C4XD has identified novel lead molecules that activate GPR142, a key factor in the production of insulin. Targeting GPR142 may stimulate insulin production in a glucose-dependent manner, avoiding the hypoglycaemia risk associated with existing diabetes therapies. GPR142 has recently become the focus of considerable research and patent activity within the pharma industry.
Using its proprietary technology, C4XD has identified critical drug design principles, enabling us to generate potent, orally available compounds in just a few months.
C4XD's inflammation compound may offer improved safety and efficacy over existing NRF-2 activators
In inflammation, C4XD has designed novel activators for the NRF-2 pathway, which is important in mediating diseases such as Chronic Obstructive Pulmonary Disease (COPD) and Multiple Sclerosis (MS). NRF-2 is the subject of considerable investment by the pharma industry; for example, it is the target for the MS drug Tecfidera, which generated 2014 revenues of $2.9 billion.
Existing approaches activate NRF-2 in a non-specific and/or irreversible way with potential for toxic side effects. C4XD's technology has enabled the company to rationally design and generate selective, reversible NRF-2 activators that may offer improved safety and efficacy.
C4XD's most advanced compound, an oral Orexin-1 antagonist for the treatment of addiction, is in formal preclinical safety and toxicity studies prior to initiation of clinical trials. The company expects to file a Clinical Trial Application to enable human studies at the end of 2016.
"We continue to make outstanding progress with our proprietary programmes, which are focused on areas of high unmet medical need, with large target markets" said Piers Morgan, CEO. "Our technology enables us to design novel, selective, potent leads and drug candidates in a fraction of the time and cost compared to conventional methods."