NIHS and AC Immune to develop Alzheimer's diagnostic
Posted: 23 September 2015 | Victoria White
The collaboration will develop a sensitive, minimally invasive Tau diagnostic assay for early Alzheimer's disease by applying Nestlé's multiplexed ultrasensitive antibody technology platform…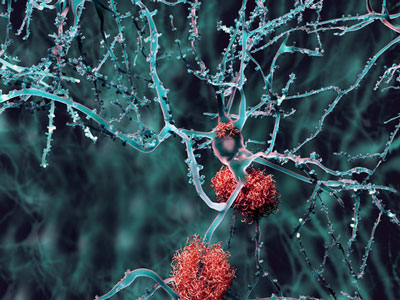 The Nestlé Institute of Health Sciences (NIHS) is to collaborate with AC Immune to develop a sensitive, minimally invasive Tau diagnostic assay for early Alzheimer's disease (AD) by applying Nestlé's proprietary multiplexed ultrasensitive antibody technology platform.
Tangles of Tau proteins are recognised as one of two major hallmarks of neurodegeneration, the other being beta-amyloid (Abeta) plaques. Tangles and other abnormal forms of Tau protein accumulate inside the brain cells and spread between cells of people with Alzheimer's disease over a long period of time. It is now well established that Tau correlates well with cognitive decline and disease progression. Furthermore, Tau may develop into a suitable biomarker for early diagnosis of the disease. Such a diagnostic assay will be critical for the development of an Alzheimer's treatment and in the longer term may offer the opportunity for looking into disease prevention. Early diagnosis is an important first step in a more holistic approach of managing Alzheimer's and other neurodegenerative diseases using therapeutics and nutrition.
Development of a diagnostic test to identify patients at very early stages considered a pressing need
"This collaboration agreement opens up exciting new possibilities in the quest to better understand and combat this debilitating disease", commented Ed Baetge, Head of NIHS. "By bringing together our ultrasensitive next-generation diagnostic platform and AC Immune's expertise in the field, we hope to develop a minimally invasive Tau diagnostic using patients' blood which can identify Alzheimer's patients at a very early, and potentially pre-symptomatic, stage of the disease."
Prof. Andrea Pfeifer, CEO of AC Immune, said, "The development of a minimally invasive diagnostic test to identify patients at very early stages is considered as one of the most pressing needs in Alzheimer's disease. Early diagnosis of this critical global health problem is equally needed for the development of pharmaceutical as well as nutritional approaches."
Nestlé's technology is a patented diagnostic antibody-based platform capable of measuring soluble proteins with high sensitivity and specificity. The technology was developed by Prometheus Laboratories Inc., a Nestlé Health Science company. Since 2013, NIHS has applied it in Brain Health research, specifically in Alzheimer's. The assay uses a triplex antibody microarray-based platform that measures the expression and activation of target proteins in tissues, blood or other fluids.