Study highlights the potential of FAK inhibition in fighting cancer
Posted: 25 September 2015 | Victoria White
Researchers discovered that FAK inhibition can modulate the balance of immune cells in a tumour enabling an immune response to destroy the cancer cells…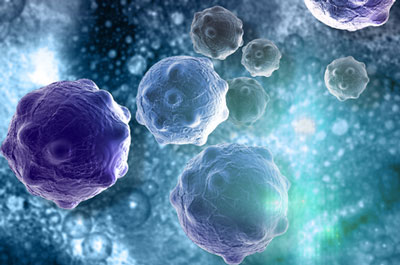 New study findings highlight the potential of FAK inhibition to enable the body's immune system to fight cancer.
The preclinical research shows that focal adhesion kinase (FAK), a protein which is often overproduced in tumours, enables cancer cells to evade attack by the immune system. In this study, researchers discovered that FAK inhibition can modulate the balance of immune cells in the tumour enabling an immune response to destroy the cancer cells.
Dr Alan Serrels, Edinburgh Cancer Research UK Centre at the University of Edinburgh, said, "FAK is hi-jacked by cancer cells to protect them from the immune system. This exciting research reveals that by blocking FAK, we've now found a promising new way to help the immune system recognise the cancer and fight it. FAK inhibitors are already in clinical trials and have generally been well tolerated, so could potentially be an excellent complement to existing immunotherapy treatments."
Mice administered a FAK inhibitor showed complete T-cell mediated tumour regression
The research, which was carried out in mice with squamous cell carcinoma, showed complete T-cell mediated tumour regression when the mice were administered a Verastem FAK inhibitor. This research is the first to demonstrate that FAK inhibition increases the presence of cytotoxic T cells in the tumour and decreases the presence of immunosuppressive T regulatory cells.
"This is a ground-breaking paper which shows that FAK inhibitors can induce tumour regression through a T cell-mediated mechanism," said Jonathan Pachter, Ph.D., Verastem Head of Research. "These early data are encouraging and provide important support for the thesis that FAK inhibitors such as defactinib may be useful in combination with immuno-oncology agents with the goal of yielding more durable responses for a greater number of cancer patients."