Apitope raises €12 million in Series B funding
Posted: 29 September 2015 | Victoria White
The funds will enable Apitope to progress the clinical development of its innovative pipeline which includes therapies for Factor VIII intolerance in Haemophilia A patients…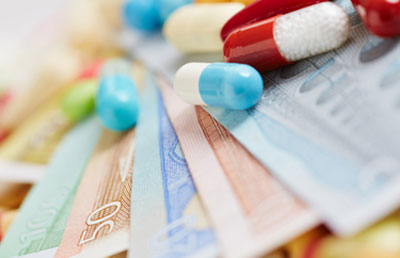 Apitope has successfully raised €12 million in a Series B financing.
The round was led by new investor Wales Life Sciences Fund. Current investors Vesalius Biocapital, LRM, PMV and Wyvern also participated in the round. Existing shareholders include the Wellcome Trust. Brenig Preest, Wales Life Sciences Fund, will join the Apitope board.
The funds will enable Apitope to progress the clinical development of its innovative pipeline which includes therapies for Factor VIII intolerance in Haemophilia A patients and Graves' disease. Apitope will also relocate its UK headquarters to Wales.
Investment will allow Apitope to progress development of its lead product candidate, ATX-F8-117
Apitope's lead product candidate, ATX-F8-117, has recently received orphan designations in both Europe and USA and targets Haemophillia A. This potential front line therapy for patients with Factor VIII inhibitors is thought to be of huge strategic value with the prospective to replace current therapies in a $4 billion plus market.
Dr Keith Martin, CEO of Apitope, commented, "We are very pleased to have attracted investment from the Wales Life Sciences Fund and appreciate the commitment of our existing investors and their ongoing support. The funding will enable us to progress development of our product ATX-F8-117, which received Orphan Drug Designation from both the US FDA and the EMA highlighting the need for an effective treatment for Haemophilia A patients developing Factor VIII inhibitors. The funds will also enable us to progress our candidate for the treatment of Graves' disease which impacts over 7.5 Million people worldwide."
Brenig Preest, Investment Director, Wales Life Sciences Fund and newly appointed to the Apitope board, added: "We were impressed with Apitope's growth to date and strongly believe in the company's approach in treating autoimmune diseases. I look forward to working with the highly experienced senior management team to develop treatments against autoimmune diseases with high unmet medical needs. Relocating Apitope's UK headquarters will contribute to the growing and the vibrant life sciences sector in Wales."