Drug discovery initiative TaNeDS opens for applications
Posted: 1 October 2015 | Victoria White
The TaNeDS programme provides close partnership between successful applicants and scientists in Daiichi Sankyo to tackle unmet medical needs…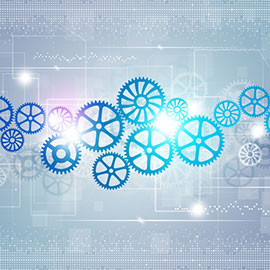 Daiichi Sankyo has announced details of the application for its Take a New Challenge for Drug Discovery (TaNeDS) Europe 2015/2016, a collaborative drug discovery initiative for universities and research institutes in Europe.
The TaNeDS programme was launched in Japan in 2011 to help discover new lines of research through open innovation. From 2013 it expanded abroad, opening up to researchers in Germany, Switzerland and Austria, becoming known as the TaNeDS Global Programme, and in 2014, it expanded further across Europe to include all EU member countries. This year the programme was renamed "TaNeDS Europe," and the aim of this programme is realising Daiichi Sankyo's corporate slogan of "Passion for Innovation, Compassion for Patients" through increasing collaborative opportunities with researchers in Europe.
TaNeDS Europe will accept applications from qualified candidates in all EU countries, Iceland, Norway and Switzerland. Research programmes of interest range from novel ideas for therapeutic target discovery and validation (initial phase of research) to compounds/biologics for treatment of diseases (practical use).
Application deadline for TaNeDS Europe is 15 January 2016
This year, Daiichi Sankyo has set two grant sizes – up to €80,000/year and up to €150,000/year.
One key goal of TaNeDS is to foster close collaborative relationships between principal investigators of the funded projects and scientists at Daiichi Sankyo and U3 Pharma, a subsidiary company of the Daiichi Sankyo Group located in Munich. Collaboration beyond the initial funding period is also possible for successful projects.
The application deadline for TaNeDS Europe is 15 January 2016
For more details, please visit the TaNeDS Europe page at: www.daiichisankyo.com/rd/taneds