C4XD provides a research update on its IL-17 targeting leads
Posted: 7 October 2015 | Victoria White
C4XD's most advanced compound, an oral Orexin-1 antagonist for the treatment of addiction, is in formal preclinical safety and toxicity studies…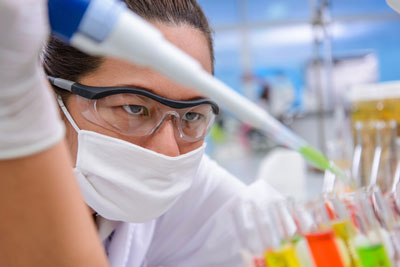 C4X Discovery Holdings (C4XD) has provided a research update on small molecule leads in its programme against Interleukin-17 (IL-17), a critical and high value target in inflammation and autoimmune diseases.
IL-17 is implicated in multiple inflammatory and autoimmune diseases and is the subject of numerous clinical studies. Current attempts to target IL-17 are largely based around monoclonal antibodies, which have the necessary size required to inhibit the IL-17/IL-17R engagement. Historically, identifying small molecules that specifically inhibit the IL-17 pathway has been extremely challenging, but C4XD says that its technology has identified small molecules that can selectively block the IL-17/IL-17R interaction with high potency. These are conventional, drug-like compounds, for oral and/or topical use, which would offer benefits over injectable therapies such as IL-17 antibodies. The company aims to progress its IL-17 programme towards optimisation and in vivo validation over the coming months. 
The first significant market that C4XD says it will target is psoriasis, which is estimated to be worth $6 billion per annum. Other significant IL-17 market opportunities include psoriatic arthritis and ankylosing spondylitis, together estimated to be worth a further $6 billion per annum.
C4XD rapidly building a portfolio of highly attractive programmes
C4XD's most advanced compound, an oral Orexin-1 antagonist for the treatment of addiction, is in formal preclinical safety and toxicity studies prior to initiation of clinical trials. C4XD expects to file for regulatory approval of Phase I studies at the end of 2016.
C4XD's programmes against Type 2 Diabetes and Inflammation are progressing towards in vivo proof of concept data, and C4XD expects to be in a position to announce further news regarding these programmes before the end of 2015.
Piers Morgan, CEO of C4XD commented: "We continue to expand our proprietary pipeline by using C4XD's highly effective conformational design technology, and our IL-17 programme is the latest addition. We are rapidly building a portfolio of highly attractive programmes in areas of significant unmet medical need with large target markets. Our technology can be applied broadly to generate drug candidates in a fraction of the time and cost incurred using conventional methods."