Cancer Research UK launches the Grand Challenge to help beat cancer
Posted: 12 October 2015 | Victoria White
International scientists across all disciplines are invited to come up with solutions to seven challenges which cover some of the most important unanswered questions in cancer research…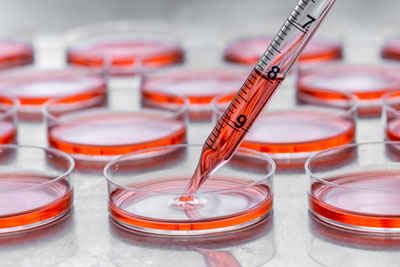 Cancer Research UK has launched the biggest and most ambitious cancer grants in the world – the Grand Challenge Award – which aim to overcome the greatest barriers standing in the way of beating cancer.
The £100 million investment will revolutionise how cancer is prevented, diagnosed and treated by uniting teams of the best scientists around the world to come up with answers to crucial questions about how to save more lives from cancer.
A panel of influential scientists, including Professor Sir Adrian Bird, Professor Suzanne Cory, and Professor Dame Sally Davies, worked with cancer researchers and patients worldwide to set seven challenges which cover some of the most important unanswered questions in cancer research.
Cancer Research UK will now invite international scientists across all disciplines from academia, technology and business to come up with innovative, ambitious approaches to tackle these problems. If successful, these will revolutionise our understanding of cancer and could save more lives.
The successful Grand Challenge winning team could be awarded up to £20 million to fund research
The first winning proposal will be announced in the autumn of 2016, with the successful team awarded up to £20 million to fund five or more years of research.
During the next five years Cancer Research UK plans to make at least five Grand Challenge awards to stimulate fresh thinking and investment in multiple areas of cancer research.
Dr Rick Klausner, chair of the Grand Challenge board and former director of the US National Cancer Institute, said, "Seeing the scientific community come together to find new ways to tackle cancer has been truly inspiring. Cancer Research UK is challenging the very way we think about cancer by bringing together scientists and patients with fresh new ideas unconstrained by discipline or location. This is research on a scale never before attempted in cancer – it's big, it's bold, and I'm very excited to be part of this journey."
Margaret Grayson, a patient advisor on the Grand Challenge panel, said: "I was diagnosed with breast cancer alongside six other women I grew to be close friends with, and in the first five years I've been to all of their funerals. So I'm determined to see the odds improve for future cancer patients and I see the Grand Challenge as the way Cancer Research UK is going to do this."
To find out more about the Grand Challenges, please visit: www.cancerresearchuk.org/grand-challenge-award