Collaboration to investigate acute myeloid leukaemia therapeutic approaches
Posted: 12 October 2015 | Victoria White
Boehringer Ingelheim and Philogen have agreed on an exploratory trial investigating novel immunotherapy concepts for relapsed acute myeloid leukaemia patients…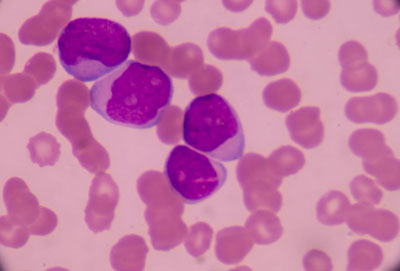 Boehringer Ingelheim and Philogen are to collaborate to investigate novel treatment approaches for acute myeloid leukaemia.
As part of the collaborative effort, the partners have agreed on an exploratory trial investigating novel immunotherapy concepts for relapsed acute myeloid leukaemia patients.
Despite being a rare disease, acute myeloid leukaemia is one of the most common types of leukemia in adults, accounting for approximately one third of all adult leukaemias in the Western world. There is a particularly high medical need in acute myeloid leukaemia, as it has one of the lowest survival rates of all leukaemias. It predominantly occurs in older adults; the average age of newly diagnosed patients is 65 years and the prognosis worsens with increasing age, with a median survival of six months or less following diagnosis in older patients.
"We look forward to working with Philogen – a highly innovative biotechnology company – and to progressing our clinical understanding of treatment strategies for acute myeloid leukaemia" said Martin Stefanic, Head Clinical Development Haemato-Oncology, at Boehringer Ingelheim. "This new collaboration adds a highly innovative new approach to our existing broad haematological cancer pipeline."
Dr Duccio Neri, CEO of Philogen commented "With its impressive success in bringing innovative new therapies to market and its broad experience in oncology research and development Boehringer Ingelheim is the right partner, to accelerate the transition of our novel targeted therapies into clinical development.".
 Boehringer Ingelheim has said that further details about the planned clinical trial will be communicated at a forthcoming scientific meeting.