Breast cancer vaccine OQR200 completes proof-of-concept study
Posted: 15 October 2015 | Victoria White
In the study, the vaccine elicited the expression of very high levels of polyclonal antibodies targeting multiple epitopes on Her2/neu…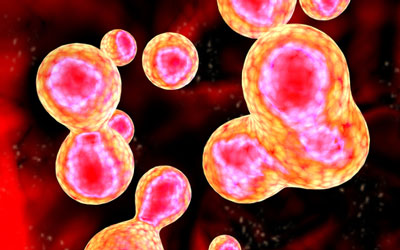 OncoQR's breast cancer vaccine candidate OQR200 has successfully completed a proof-of-concept study in non-human primates.
In the study, the vaccine elicited the expression of very high levels of polyclonal antibodies targeting multiple epitopes on HER2/neu. These epitopes include those two which are recognised by current blockbuster monoclonal antibodies Herceptin and Perjeta and which lead to ADCC (antibody dependent cytotoxicity). In addition, antibodies against HER2/neu epitopes so far not targeted by any licensed therapy were induced. These new epitopes allow tumour cell killing through complement activation (CDC), confirming the superior mode of action of polyclonal responses over current monoclonal treatments. Importantly, on top of the antibody response, OncoQR said that OQR200 simultaneously induced polyclonal cellular immune responses to the breast cancer antigen, activating both helper T-cells and cytotoxic T-cells. Thus, OQR200 mobilises and boosts the patient's complete immunological repertoire to combat the cancer cells.
"We are very pleased that this study has proven that OQR200 induces both high levels of antibodies and T-cell responses to HER2/neu-cancer cells", commented Dr Geert C. Mudde, CSO of OncoQR. "The results of this study show that compared to other drugs OQR200 is capable of mobilizing and boosting both arms of the immune system against cancer cells: cellular and humoral immunity. Such a two-pronged approach is considered critical to prevent 'tumour escape', a major limitation of current antibody treatments."
Immune response can be "fine-tuned" on a patient-by-patient basis with OQR200
Dr Mudde continued, "As an immunologist I am extremely excited that we could show that with our S-TIR™ technology underlying OQR200, an autologous antigen can overcome immune tolerance. This has been a longstanding challenge for active cancer immunotherapy. Equally important for the clinical potential of our technology is the fact that the strong and broad immune reaction OQR200 induces is reversible, as the body will return to its natural state of tolerance for the auto-antigen after the end of the vaccination schedule, when immunisation pressure is released. In addition, this also means that the immune response can be fine-tuned on a patient-by-patient basis to reach the individually desired optimal levels by shortening or increasing the time period between immunisations of the patient."
Christof Langer, MBA, CEO of OncoQR, commented "We are delighted that we could move OQR200 from drawing-board to pre-clinical proof of concept in just eight months. Our next goal is to find adequate partners that will help bring this promising breast cancer vaccine to the clinic as fast as possible." Discussions with potential partners have already started, Langer added.