Data on pGlu-3 Abeta antibody presented at Neuroscience 2015
Posted: 19 October 2015 | Victoria White
Pyroglutamate-3 Abeta (pGlu-3 Abeta), a post-translational modified Abeta, is a highly toxic Abeta variant which is abundant in brains of patients with Alzheimer's disease…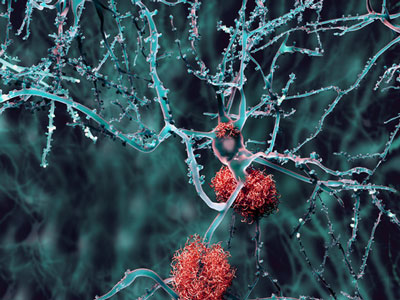 Probiodrug presented data from a study of its specific pGlu-3 Abeta monoclonal antibody at Neuroscience 2015.
Pyroglutamate-3 Abeta (pGlu-3 Abeta), a post-translational modified Abeta, is a highly toxic Abeta variant which is abundant in brains of patients with Alzheimer's disease. The therapeutic study investigated the role of the antibody's IgG isotype on efficacy and safety in 16-month-old APP/PS1 dE9 mice, following passive immunisation for four months. The IgG2a version showed a robust significant reduction in cerebral pGlu-3 Abeta, general Abeta as well as Abeta plaque load, which was paralleled by a significant improvement in learning and memory in water T-maze tests. These effects were significantly more pronounced compared to those of an IgG1 isotype of the antibody.
pGlu-3 Abeta antibody effective in lowering plaque burden and improving cognitive performance
This is the first report that an anti-pGlu-3 Abeta approach not only reduces Abeta/plaques but also significantly improves cognitive deficits in aged Alzheimer's mice. Moreover no evidence was found for increased microhaemorrhages after treatment.
Dr Inge Lues, Chief Development Officer at Probiodrug, commented: "The results show that in preclinical studies, immunotherapy with the IgG 2a isoform of the pGlu-3 Abeta antibody is effective in lowering plaque burden in the absence of microhaemorrhage, while improving cognitive performance. These results were important for the selection of the IgG-subtype of PBD-C06, our development candidate that is now in preclinical development."