BBI acquires exclusive global licence for MERS and SARS vaccines
Posted: 21 October 2015 | Victoria White
BBI has acquired an exclusive global license for the clinical development and commercialisation of the vaccines…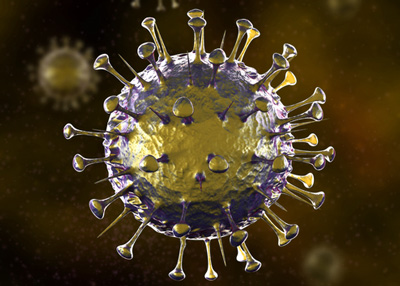 Brighton Biotech, Inc. (BBI) has acquired an exclusive global license for the clinical development and commercialisation of vaccines against Middle East Respiratory Syndrome (MERS) and Severe Acute Respiratory Syndrome (SARS).
The vaccines are under development by the Sabin Vaccine Institute and Texas Children's Hospital Centre for Vaccine Development – Product Development Partnership (Sabin PDP) together with a consortium of academic partners. BBI joins Sabin PDP and Baylor College of Medicine for the development of the vaccines.
"We are excited to join Baylor and Sabin PDP to develop and commercialise their novel approach, which has demonstrated efficacy in early preclinical studies in preventing SARS," said BBI Chief Operating Officer, Dr Jurij Petrin.
"We cannot wait until global disasters happen to address these deadly diseases. MERS, for example, has a particularly high mortality rate of 40 to 50 percent," added BBI Chief Medical Officer, Dr Richard Sebastian Wanless. "We will move quickly and efficiently through the clinical and regulaory process so these vaccines are available as soon as possible."
The vaccines comprise of SARS and MERS CoV spike proteins
The Baylor and BBI joint efforts are developing prototype subunit vaccines comprised of the SARS and MERS CoV spike proteins, which are the minimal receptor-binding domains, required for binding to the functional viral receptors in humans, Petrin said. He noted that the latest studies in mice with an optimized vaccine/adjuvant formulation have shown 100 percent efficacy with no detectable lung immunopathology, unlike prior attempts at vaccines with toxicity exceeding the risk of the disease itself.
"Each time an infectious disease outbreak occurs, the world scrambles to prevent needless suffering and death. Our goal is to get vaccines through the pipeline before the next emergency, rather than in the middle of one," said Dr Peter Hotez, dean of the National School of Tropical Medicine at Baylor, president of Sabin, director of the Sabin PDP and director of Sabin Vaccine Institute Texas Children's Hospital Centre for Vaccine Development. "We are very pleased to partner with BBI to take these very promising vaccines through development in ways that aren't cost prohibitive."