Launch of Dementia Discovery Fund to deliver new dementia treatments by 2025
Posted: 21 October 2015 | Kate Douetil
This innovative new global investment fund has gained support from a wide variety of investors, including the UK Government's Department of Health (DoH), Alzheimer's Research UK and world-leading major pharmaceutical companies Biogen, GlaxoSmithKline, Johnson & Johnson, Lilly, Pfizer and Takeda…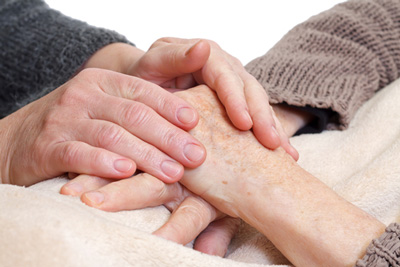 The Dementia Discovery Fund (DDF) has raised $100 million, to discover and deliver new dementia treatments by 2025.
This innovative new global investment fund has gained support from a wide variety of investors, including the UK Government's Department of Health (DoH), Alzheimer's Research UK and world-leading major pharmaceutical companies Biogen, GlaxoSmithKline, Johnson & Johnson, Lilly, Pfizer and Takeda.
Dementia is a progressive condition and is caused by a variety of brain illnesses that affect memory, thinking, behaviour and the ability to perform everyday activities. Approximately 46 million people worldwide suffer from dementia and this is expected to increase to 130 million by 2050.
Dr Dennis Gillings CBE, World Dementia Envoy, said: "Dementia is a ticking bomb and with the global cost of dementia care expected to reach over $1 trillion by 2030 we must continue to do more. Research is currently not delivering the results we need; we need early and accurate diagnosis, effective treatment and improved care and support to avoid serious economic and social impacts".
The Dementia Discovery Fund will work collaboratively with universities, academic institutes and the biotechnology and pharmaceutical industry internationally. It hopes to identify novel dementia research projects and nurture these through the pre-clinical phase, enabling further development in clinical trials. The Dementia Discovery Fund's priorities are to explore and develop novel hypotheses in dementia research and to increase global interest and industry confidence in the value of dementia research.
Collaboration is the most powerful tool in the fight against dementia
Commenting on behalf of the pharmaceutical industry investors, Patrick Vallance, President, Pharmaceuticals R&D, GSK, stated: "The scientific community's most powerful tool in its fight against dementia is collaboration, to stimulate new avenues of drug discovery. This is a complex and costly area of research, and if we're to succeed in developing innovative new treatments, we must be prepared to work together and jointly shoulder the risk of ambitious new approaches. This new fund provides the framework for us to do precisely that, bringing together world-leaders in dementia research and combining resources to invest in exciting potential new therapies and start-up companies."
SV Life Sciences (SVLS), a leading international life sciences venture capital firm, has been appointed as Fund Manager. A world-class Scientific Advisory Board, with representatives from the Dementia Discovery Fund's strategic investors and world-leading international academics is being set up to share expertise, expand the DDF's collaborative networks and advise the investment team.
One of the key appointments is Husseini K. Manji, who is Global Therapeutic Head for Neuroscience at Janssen Research & Development.  Johnson & Johnson and its Janssen Pharmaceutical Companies have a strong tradition of investment in innovative science and collaborations in Alzheimer's disease, and is one of the founding collaborators with a $10 million investment in DDF. Dr. Manji has focused his research on the investigation of disease- and treatment-induced changes in gene and protein networks that regulate synaptic and neural plasticity in neuropsychiatric disorders. His work has helped to conceptualize these illnesses as genetically-influenced disorders of synaptic and neural plasticity, and has led to the investigation of novel therapeutics for refractory patients.
The Dementia Discovery Fund is a world-first for dementia research
Paul Stoffels, Chief Scientific Officer and Worldwide Chairman, Pharmaceuticals, Johnson & Johnson, said: "We are proud that Dr. Manji, one of the world's leading neuroscientists, will help drive efforts to beat this terrible disease. Working together with industry, government, and other partners, we will advance brain research, leading to innovative, disease-modifying treatments for patients with dementia. We are bringing together diverse thinking and different approaches to the fight for new treatments or a cure for Alzheimer's disease."
Matthew Norton, Head of Policy at Alzheimer's Research UK, added: "A fund of this type is a world-first for dementia research, and Alzheimer's Research UK is delighted to be part of this unique collaboration to bring much-needed new investment into dementia research. By focusing on new approaches for treating the condition, we hope investments made through the fund will increase our chances of delivering treatments to the people who so desperately need them. With no treatments currently able to tackle the diseases that cause dementia, the condition is arguably our greatest medical challenge and this initiative is a vital part of the fightback."