Vertex and CRISPR Therapeutics to develop new treatments for genetic disease
Posted: 26 October 2015 | Victoria White
The collaboration will evaluate the use of CRISPR-Cas9 across multiple diseases, including cystic fibrosis, where targets have been validated through human genetics…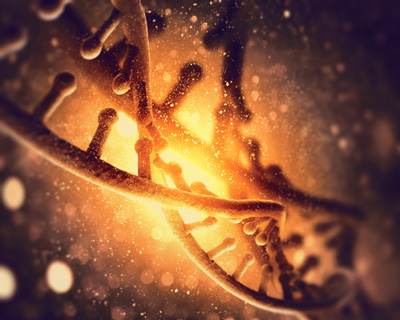 Vertex and CRISPR Therapeutics have entered into a strategic research collaboration focused on the use of CRISPR's gene editing technology, known as CRISPR-Cas9, to discover and develop potential new treatments aimed at the underlying genetic causes of human disease.  
The collaboration will evaluate the use of CRISPR-Cas9 across multiple diseases where targets have been validated through human genetics.  Vertex and CRISPR will focus their initial gene editing research on discovering treatments to address the mutations and genes known to cause and contribute to cystic fibrosis and sickle cell disease.  The companies said they will also evaluate a specified number of other genetic targets as part of the collaboration.  Vertex will have exclusive rights to license up to six new CRISPR-Cas9-based treatments that emerge from the collaboration.  As part of the collaboration, Vertex made an up-front commitment of $105 million to CRISPR, including $75 million in cash and a $30 million equity investment.  CRISPR is also eligible to receive future development, regulatory and sales milestones and royalty payments on future sales.   
Collaboration to initially focus on using CRISPR-Cas9 to correct mutations in cystic fibrosis
"CRISPR-Cas9 is an important scientific and technological breakthrough that holds significant promise for the future discovery of potentially transformative treatments for many genetic diseases," said David Altshuler, M.D., Ph.D., Vertex's Executive Vice President, Global Research and Chief Scientific Officer.  "As a company founded on innovative science, we're excited to begin this collaboration with CRISPR, as it puts us at the forefront of what we believe may be a fundamental change in the future treatment of disease — using gene editing technologies to address the underlying genetic causes of many diseases."
"Vertex has a track record of developing innovative medicines for cystic fibrosis and other serious diseases, making them a great partner to accelerate the therapeutic promise of gene editing," said Rodger Novak, M.D., Chief Executive Officer of CRISPR Therapeutics." For CRISPR, this collaboration validates the potential for gene editing in human therapeutics and provides important financial support for continued investment in our platform and proprietary pipeline of programmes."
The initial focus of the collaboration will be on the use of CRISPR-Cas9 to potentially correct the mutations in the cystic fibrosis transmembrane conductance regulator (CFTR) gene known to result in the defective protein that causes cystic fibrosis and to edit other genes that contribute to the disease.