Ipsen and EpiVax produce next generation botulinum toxins
Posted: 27 October 2015 | Victoria White
Their "stealth" botulinum neurotoxin programme capitalises on technological advances and promises to bring better drugs, with defined mechanisms of action…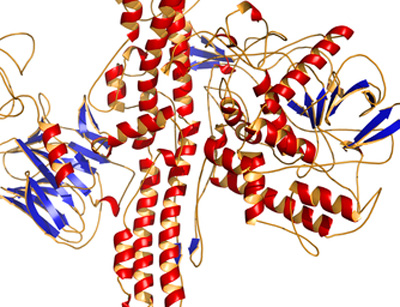 Ipsen and EpiVax have completed a collaborative project that provides a novel approach for creating next generation 'stealth' botulinum neurotoxin (BoNT) and Targeted Secretion Inhibitor (TSI) therapeutics.
Ipsen is actively developing an innovative platform of novel neurotoxin derived therapeutics, including TSI, that, the company says, is opening up new therapeutic opportunities to address various medical conditions with unmet need.
Claude Bertrand, EVP Research & Development and Chief Scientific Officer of Ipsen stated: "Ipsen is pleased to have had a partnership with the US company EpiVax. This work is part of Ipsen's commitment to apply modern protein engineering and recombinant protein expression to enable development of novel and improved botulinum neurotoxin products for increased therapeutic utility and patient care."
'Stealth' botulinum neurotoxin programme promises to bring better drugs
EpiVax will move the programme forward, continuing potential product development for clinical use in neuromuscular health and aesthetic treatments. EpiVax will present the results of the research programme so far conducted at the upcoming IBRCC 2015 conference on botulinum neurotoxins. EpiVax applied its proprietary T cell epitope modification technology "ISPRI" to generate an engineered BoNT sequence. This platform programme employs two key technologies developed and perfected by EpiVax: deimmunisation and tolerisation.
Anne De Groot, CEO of EpiVax, commented: "The global biologics market is large, totalling nearly $234 billion in 2014 and expected to reach $386 billion by the end of 2019. This "stealth BoNT" programme illustrates the potential to develop an entirely new product line of biologics. It capitalises on technological advances and promises to bring better drugs, with defined mechanisms of action and well-known safety and efficacy profiles, to market."