Hercules receives Eurostars grant to develop CB7993113 for breast cancer
Posted: 3 November 2015 | Victoria White
Hercules has said that the Eurostars grant will enable the company to advance CB7993113 through preclinical development towards clinical trials in patients with triple negative breast cancer…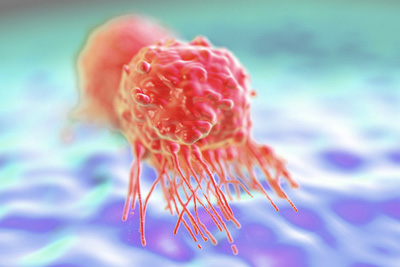 Hercules Pharmaceuticals has been awarded a € 3,5 million Eurostars grant for the development of its lead drug CB7993113 for treatment of Triple Negative Breast Cancer (TNBC).
Hercules has said that the Eurostars grant will enable the company to advance CB7993113, a novel non-toxic targeted anti-cancer drug, through preclinical development towards clinical trials in cancer patients. The development work will be done by a consortium of European specialist life-science companies and with researchers at Boston University in the US.
CB7993113 attacks tumours in three synergistic ways. Firstly, by inhibiting the Aryl Hydrocarbon Receptor (AHR), CB7993113 blocks spreading of the tumour via a direct effect on AHR positive tumour cells. Secondly, it reduces the number and function of Cancer Stem Cells, which are a type of cancer cell that resists chemotherapy and often cause metastasis and relapse of cancer even after "successful" treatment. Thirdly, CB7993113 may enhance tumour-specific immune response, which are dampened by the cancer itself. In this regard, CB7993113 is likely to act in a fashion similar to that of Check-Point inhibitors, a class of highly effective anti-cancer drugs.
CB7993113 has shown efficacy in in-vivo cancer models
CB7993113 has shown efficacy in in-vivo cancer models in which it dramatically improved survival from 25% to 90% and inhibited tumoir metastasis. Once proven to be safe for human use, the drug may be tested in patients with carcinomas including TNBC, for which there is a critical unmet medical need.
Professor David Sherr, founder of Hercules commented, "I'm delighted about this grant which allows us to further develop our novel approach to treating cancer. Our lab demonstrated that the AhR plays a crucial role in driving cancer cell metastasis, resistance to therapy, and suppression of tumour-specific immune responses. Therefore we are fully committed to our mission of developing drugs targeted to this cancer Achilles heel that would offer hope for the treatment of some of the most aggressive cancers including triple negative breast cancer."