Global and USA Biosimilar Market: Updates from Hospira, Sandoz, Merck, Teva, Boehringer Ingelheim
Posted: 6 November 2015 | SMi
Leading organizations in the Biosimilars Development sector will meet at Biosimilars and Biobetters USA 2015 – the must-attend premier industry event which will take place in Iselin this November…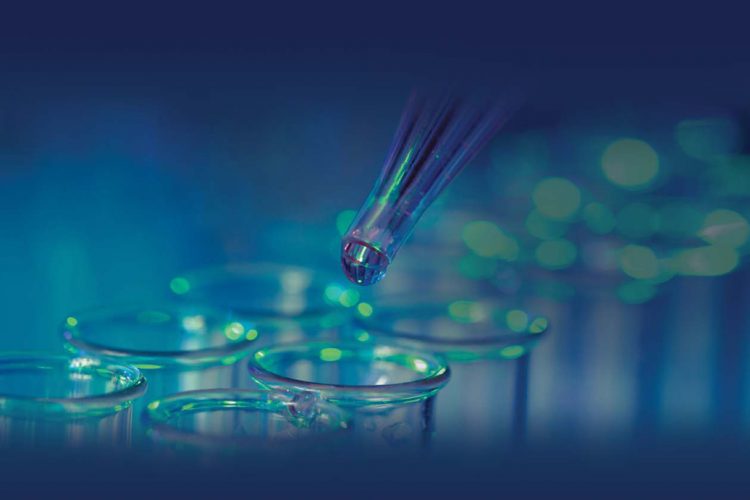 Leading organizations in the Biosimilars Development sector will meet at Biosimilars and Biobetters USA 2015 – the must-attend premier industry event which will take place in Iselin this November
The global biosimilar and biobetter market is presenting lucrative opportunities to drug developers and manufacturers. Companies are no longer just looking at regional market, but must align global strategy for commercialization. This is easier said than done, especially with significant regulations and licensing differences.
The SMi Group will open its doors to the Biosimilars and Biobetters USA conference in two weeks' time. Over 80 delegates from the world's leading Pharmaceutical and Biotechnology businesses will meet in New Jersey to discuss the effective strategies and solutions for developing cost-effective biosimilars for the future, through a series of exciting discussions, case study presentations and workshops.
For further information on this highly anticipated conference please go to www.biosimilars-usa.com/drugtargetreview   
Biosimilars and Biobetters USA 2015 features attendees from leading biosimilars markets including Austria, France, Germany, Hungary, Norway, Scotland, South Korea, Switzerland, United Kingdom and the United States.
Event speakers 2015 include top decision makers from Merck Serono SA, Harvest Moon Pharmaceuticals USA, IMS Health, Austrian Agency for Health and Food Safety, Dr. Reddy's Laboratories, Selecta Biosciences, Norwegian Medicines Agency, MedImmune and many more.
Attendees 2015 include confirmed representatives from: Allergan, Boehringer Ingelheim, Hospira, Janssen, Merck, Samsung Bioepis, Sandoz, Teva Pharmaceuticals, BioOutsource, Fairleigh Dickinson University, FFF Enterprise, Publicis Healthcare Communications Group, Maxcess Managed Markets, Abzena, Wyatt Health Management, Vince & Associates Clinical Research and many more.
Event programme 2015 includes 2 Opening Addresses, 1 Spotlight Presentation, 15 Hand-Picked Case Study Based Presentations, 1 Panel Debate and 2 Exclusive Interactive Workshops. Register today to network with leading biosimilar experts and hear the latest on the evolving regulatory biosimilar landscape, gain understanding on the barriers being faced for market access and commercialization of products through case-study led presentations plus much more.
The event programme also includes 2 interactive half-day post-conference workshops: "A Regulatory Perspective on Biosimilars" (Hosted by Ravi S. Harapanhalli, Ph.D. Principal, FDAPharma Consulting)
and "Development, Regulatory & Commercial Needs for Global Biosimilars" (Hosted by Gerry McGettigan, CEO & Regulatory Expert, and Graeme Deuchar, Product Development Expert, Kinesys Consulting Ltd, and Liz Yamashita, VP, Regulatory & Clinical Affairs, Oncobiologics.)
Places are strictly limited to ensure an interactive dialogue and optimal learning outcome.
Please visit www.biosimilars-usa.com/drugtargetreview to download a complimentary copy of the event brochure with agenda breakdown, information on workshops and registration form. 
Due to high demand, availability to attend Biosimilars and Biobetters USA 2015 is now limited. To secure your attendance book online today at www.biosimilars-usa.com/drugtargetreview or contact Fateja Begum on tel: +44 (0) 207 827 6184 / Email: [email protected]
Biosimilars & Biobetters USA 2015 is proudly sponsored by Schwegman Lundberg & Woessner. Supported by Drug Target Review.