Amgen announces positive top-line results from Phase 3 TESLA trial of evolocumab in patients with homozygous familial hypercholesterolemia
Study meets primary endpoint of LDL cholesterol reduction First phase 3 data of a pcsk9 inhibitor in patients with homozygous familial hypercholesterolemia – a rare and serious disease…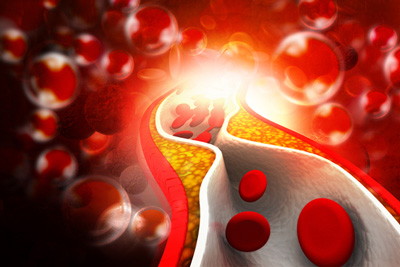 Amgen (NASDAQ:AMGN) today announced that the Phase 3 TESLA (Trial Evaluating PCSK9 Antibody in Subjects with LDL Receptor Abnormalities) trial evaluating evolocumab met its primary endpoint of the percent reduction from baseline at week 12 in low-density lipoprotein cholesterol (LDL-C). The percent reduction in LDL-C, or "bad" cholesterol, was clinically meaningful and statistically significant. Evolocumab is an investigational fully human monoclonal antibody that inhibits proprotein convertase subtilisin/kexin type 9 (PCSK9), a protein that reduces the liver's ability to remove LDL-C from the blood.[1]
TESLA was a two-part Phase 2/3 trial evaluating evolocumab in patients with homozygous familial hypercholesterolemia (HoFH), a rare and serious genetic disorder characterized by severely elevated LDL-C at an early age.[2] The Phase 3 TESLA trial evaluated the safety, tolerability and efficacy of evolocumab compared to placebo in 49 adult and adolescent (12 to less than 18 years of age) patients with HoFH who were on a stable dose of statin therapy and other lipid-lowering medication. Patients were randomized to evolocumab 420 mg subcutaneous monthly or placebo subcutaneous monthly.
Safety was generally balanced across treatment groups. The most common adverse events in the evolocumab group (more than one subject) were upper respiratory tract infection, influenza, gastroenteritis and nasopharyngitis.
"Homozygous familial hypercholesterolemia is a rare and devastating disease characterized by extremely high LDL-C levels that increase cardiovascular risk in these patients, many of whom are affected at an early age," said Sean E. Harper, M.D., executive vice president of Research and Development at Amgen. "We are encouraged by the results of the TESLA trial, the first Phase 3 data of a PCSK9 inhibitor in homozygous familial hypercholesterolemia patients, which suggest evolocumab may offer a new treatment option for these patients who currently have significant unmet medical needs."
Elevated LDL-C is recognized as a major risk factor for cardiovascular disease.[3] HoFH is a rare, serious inherited condition that can lead to/cause high levels of LDL-C at an early age.[2] It is a rare form of familial hypercholesterolemia occurring in approximately one in a million individuals, who have two altered copies of a cholesterol regulating gene (one from each parent) that result in absent or defective LDL receptor function.[2,4] HoFH can cause a four-fold increase in LDL-C levels (e.g., 400-1,000 mg/dL).[2,5]
"We are encouraged by the data from another Phase 3 trial in our clinical development program showing that evolocumab reduces LDL cholesterol and in this case, in patients with a rare and serious genetic condition," Harper added. "These results add to the data from our five previously announced positive Phase 3 studies of evolocumab in other patient populations."
Details of the Phase 3 TESLA trial will be submitted to a future medical conference and for publication.
References
Amgen Data on File, Investigator Brochure.
National Human Genome Research Institute. Learning About Familial Hypercholesterolemia.http://www.genome.gov/25520184. Accessed March 2014.
American Heart Association (2012). Why cholesterol matters. http://www.heart.org/HEARTORG/Conditions/Cholesterol/WhyCholesterolMatters/Why-Cholesterol-Matters_UCM_001212_Article.jsp. Accessed March 2014.
Durrington P. Dyslipidaemia.The Lancet. 2003;362:717–311.
Third Report of the National Cholesterol Education Program (NCEP) Expert Panel on Detection, Evaluation, and Treatment of High Blood Cholesterol in Adults (Adult Treatment Panel III) National Institutes of Health – Heart Lung and Blood Institute; May 2001.
Stein EA, et al. Effect of the PCSK9 Antibody, AMG 145, in Homozygous Familial Hypercholesterolemia. Circ. 2013;128(19):2113-2120.