Topical formulation MGB-BP-3 completes feasibility study
Posted: 17 November 2015 | Victoria White
The study showed that two preliminary topical formulations of MGB-BP-3 were successful in killing approximately 60% of MRSA in a skin infection model…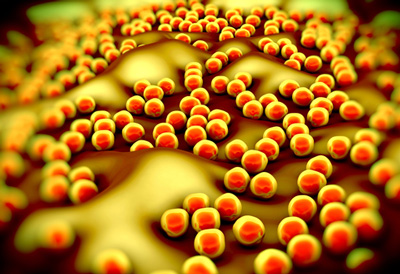 MGB Biopharma has successfully completed a topical formulation feasibility study with its lead antibacterial MGB-BP-3.
The preclinical study assessed two preliminary topical formulations of MGB-BP-3 in a skin infection model against a methicillin resistant Staphylococcus aureus (MRSA). The study showed that both formulations of MGB-BP-3 were successful in killing approximately 60% of the MRSA present. These very promising findings pave the way for MGB Biopharma to begin a full topical formulation development programme for MGB-BP-3 with the goal of commercialising this novel antibacterial for a range of important skin infections.
MGB-BP-3 could transform the treatment of infectious diseases
Dr Miroslav Ravic, CEO of MGB Biopharma, said, "We are very pleased to be able to report that encouraging efficacy data has been obtained using MedPharm's infected skin model against S. aureus, using non-optimised simple formulations and we are now looking at a number of options that will allow us to further optimise and develop this promising program."
MGB-BP-3 is a truly novel compound, based on minor groove binder (MGB) technology developed by the scientists from the University of Strathclyde. It represents a new class of drugs with a new mechanism of action that could transform the treatment of common, and potentially fatal, infectious diseases. In addition to medicines against Gram-positive pathogens, the MGB-based anti-infective platform has the potential to deliver drugs against multi-resistant Gram-negative pathogens, viruses, fungi and parasites.