University of Sheffield appoints Cobra to advance growth hormone antagonist
Posted: 23 November 2015 | Victoria White
Cobra will be using its cell line development service, maxXpress, to produce the growth hormone antagonist fusion protein…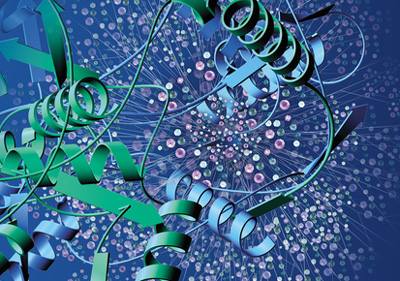 The University of Sheffield has Cobra Biologics appointed to provide comprehensive manufacturing service for a potential growth hormone antagonist.
This work will allow Sheffield University to progress toxicology trials and prepare for Phase 1 clinical trials.
The growth hormone antagonist is created using Sheffield University's ProFuse Technology. ProFuse Technology is a novel fusion technology in which hormones are fused to the extracellular domain of their receptors. The resulting fusion protein has a longer circulation half-life than the native hormone as it is larger in size, and is able to compete with the natural hormone for receptor binding.
Growth hormone antagonist in development for Acromegaly
Cobra will be using its cell line development service, maxXpress, to produce the growth hormone antagonist fusion protein. By disrupting growth hormone binding and thus preventing the cellular changes normally initiated by the hormone, it is hoped that the protein will be successful in the treatment of patients suffering from Acromegaly, a condition of excessive body growth due to growth hormone over-production. This condition results in increased morbidity and mortality.
Peter Coleman, CEO Cobra Biologics commented, "I am very pleased that The University of Sheffield has chosen Cobra to manufacture the ProFuse growth hormone antagonist. Cobra's maxXpress service has proven very popular with customers. The service combines the UCOE technology and Cobra's cell development team providing the optimum combination to take their protein forward to clinical trials."
Professor Richard Ross, the University of Sheffield's Principle Investigator on the DPFS grant said, "This is a major step forward in our MRC funded programme to develop a new cost-effective treatment for patients with Acromegaly. We are delighted to work with Cobra who has the experience and technology to rapidly manufacture our ProFuse growth hormone antagonist for clinical trials."
Cobra will be providing scale-up and non-GMP manufacture at 250L, formulation development and fill-finish.