Bellicum to develop PSCA cancer therapies using Agensys technology
Bellicum has been granted rights to develop and commercialise adoptive cell therapies for tumours expressing Prostate Stem Cell Antigen (PSCA) using PCSA technology in-licensed and developed at Agensys…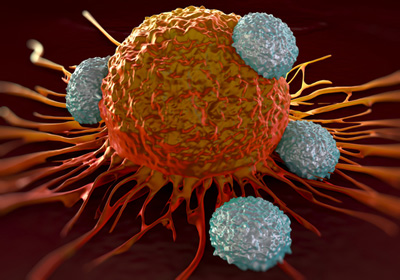 Bellicum has been granted rights to develop and commercialise adoptive cell therapies for tumours expressing Prostate Stem Cell Antigen (PSCA) using PCSA technology in-licensed and developed at Agensys.
Agensys is an affiliate of Astellas.
PSCA is a cancer antigen expressed in many malignancies, including prostate, pancreatic, bladder, oesophagus, and gastric cancers. Bellicum is developing BPX-601, a GoCAR-T product candidate targeting PSCA that has demonstrated robust anti-tumour activity in preclinical studies. GoCAR-T is a proprietary Bellicum technology in which an MC (MyD88/CD40) molecular switch is designed to enable pharmacologic control over the activation, proliferation and persistence of the GoCAR-T cells in a patient.
PSCA an attractive target for Bellicum's GoCAR-T technology
"PSCA is an attractive target for our CAR-T cell technology and the license agreement allows Bellicum to advance BPX-601 into a number of cancers where there is a significant unmet medical need," commented Bellicum's President and CEO Thomas J. Farrell. "We look forward to the expected advancement of BPX-601 into clinical development in the first half of 2016 for the initial target indication of pancreatic cancer." 
"We are pleased to enter into this agreement with Bellicum whose breakthrough technology has high potential to advance innovative cancer immune cell therapies. With this license, we expect to provide a new therapeutic option to cancer patients as early as possible with the benefit of the two companies' technologies. This collaboration is one piece of our strategy in cancer immunotherapy, where Astellas is actively engaged, and we will continue to make aggressive investments in the field of cancer immunotherapy including cancer cell therapies," said Kenji Yasukawa, Ph.D., Chief Strategy Officer, Astellas.
Under the terms and conditions of the license agreement, Agensys will receive an upfront license fee, and is eligible for clinical and sales milestones, as well as single-digit royalties on the sales of any products developed pursuant to the license. Astellas or Agensys retains the option for commercialisation of any product targeting PSCA based on Bellicum's CAR-T cell technology in Japan. If the option is exercised, Bellicum would receive an option fee from Astellas or Agensys, and the amount for certain clinical and sales milestones to be paid to Agensys would be reduced. Bellicum would also receive royalties from Astellas or Agensys based upon sales of such product in Japan.