Construction starts at Imperial's new Babraham facility
The new facility will support science- and technology-based companies striving to build businesses that originated with research from universities and increase their impact…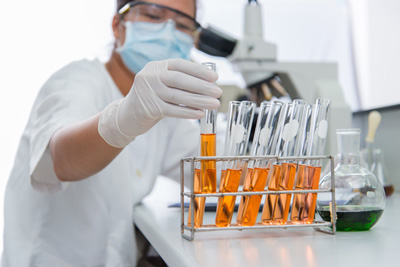 Imperial College London marked the start of construction of its Babraham facility with a ground-breaking ceremony this week.
The new facility will support science- and technology-based companies striving to build businesses that originated with research from universities and increase their impact.
The new facilities will complement Imperial's existing London facilities, including its new research and innovation district in White City where the Translation and Innovation Hub is set to open in 2016.
Professor David Gann CBE, Vice President (Development & Innovation) at Imperial College London, said, "At Imperial, we have long recognised that to tackle global challenges we need our scientists, engineers, medics and entrepreneurs to work together. That's why we are committed to creating collaborative environments for multi-disciplinary teams to develop the ideas needed to solve seemingly intractable problems. And why we need to create the facilities for them to test new concepts and accelerate the growth of innovative businesses to put them into practice."
Abzena will be the first tenant in the Babraham facility
The first tenant in the Babraham facility will be Abzena, a life sciences group providing services and technologies enabling the development and manufacture of biopharmaceutical products.
The new facility will allow Abzena's scientists and support teams in the UK to co-locate, providing a cutting-edge R&D environment to support the work that the group undertakes for its partners, and for itself, to broaden the range of technologies that it provides.
Abzena's subsidiary company, PolyTherics, which specialises in antibody drug conjugation technologies, was established with intellectual property from Imperial College London and received support and investment from Imperial Innovations, the technology commercialisation and investment group which started as Imperial College London's technology transfer office. Imperial Innovations remains one of the largest shareholders in Abzena following its public listing on AIM in July 2014.
Dr John Burt, CEO of Abzena commented: "This new facility will bring our UK functions together under one roof. The expanded space with high quality labs will enable us to continue our rapid pace of growth.
"Imperial's investment in this state-of-the-art facility demonstrates its support for the expansion of the UK life sciences sector as a whole and the strength of Cambridge as an innovation hub for the biopharmaceutical sector."