Janssen and Bavarian Nordic team up for HPV infection vaccine
Their goal is to develop a therapeutic vaccine which aims to intercept HPV infection-related disease, particularly in those who are diagnosed with HPV early, by enhancing the ability of the immune system to treat chronic infections and prevent progression to cancer…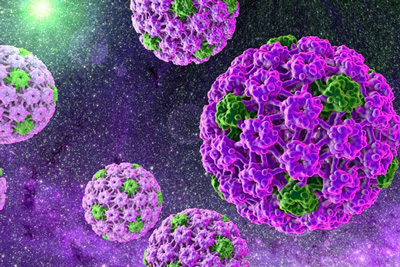 Janssen has entered into a definitive collaboration and license agreement with Bavarian Nordic to leverage their MVA-BN  technology, jointly with Janssen's own AdVac technology, in the development and commercialisation of a heterologous prime-boost vaccine for the treatment of Human Papillomavirus (HPV) infection.
Under the terms of the agreement, Janssen will make an upfront payment of USD 9 million to Bavarian Nordic as well as potential future payments upon reaching development and commercial milestones, together totaling up to USD 171 million. Janssen will fund all development costs, and Bavarian Nordic will undertake all manufacturing related to MVA-BN. Furthermore, Bavarian Nordic is entitled to receive single-digit tiered royalties on future product sales. 
Despite a recent focus on the prevention of infection for certain HPV types, a large population remains at risk of HPV-related cancers.  Janssen will leverage the prime-boost approach, similar to that used in its Ebola vaccine regimen which is currently in Phase 3 clinical trials. This approach has shown to induce a strong and longer-lasting immune response, demonstrated by both increased antibodies and T cell responses. The goal is to develop a therapeutic vaccine which aims to intercept HPV infection-related disease, particularly in women and men who are diagnosed with HPV early, by enhancing the ability of the immune system to treat chronic infections and prevent progression to cancer.  
HPV infection is the primary cause of cervical cancer
"HPV carries a significant disease burden, which can be addressed by intercepting disease progression and treating the viral infection," says Johan Van Hoof, M.D., Global Head, Infectious Diseases and Vaccines, Janssen. "We are bringing together our technology with that of Bavarian Nordic to develop a potentially first-in-class HPV vaccine which could advance human health by reducing the number of new cancer cases and associated deaths."
"We are excited to expand our collaboration with Janssen on the evaluation of MVA-BN as a therapeutic approach to HPV, which represents a significant opportunity to transform the treatment paradigm in cervical and other cancers induced by the virus," said Paul Chaplin, Ph.D. and Chief Executive Officer of Bavarian Nordic. "Through the ongoing collaboration on Ebola, we have already made significant advances with our MVA-BN technology, demonstrating its potential to enhance and prolong immune responses induced by Janssen's AdVac technology, and we look forward to expanding the partnership to explore the same concept for HPV."
HPV-related cancers, which occur when a chronic infection of some HPV types cause changes to infected cells, are responsible for over 650,000 cases globally each year.  HPV is the primary cause of cervical cancer and certain types of head and neck cancer, in addition to several rare cancers.