Mucosis secures €3.7m to advance its RSV vaccine, SynGEM
Mucosis has secured the €3.7 million translational fund award from the Wellcome Trust to progress SynGEM into Phase I and IIa human clinical trials…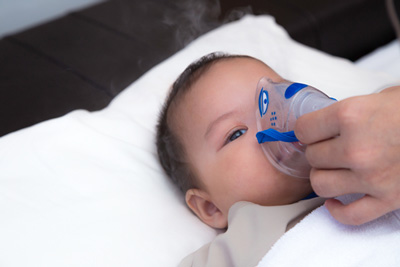 Mucosis has secured a €3.7 million translational fund award from the Wellcome Trust to progress its proprietary intranasal Respiratory Syncytial Virus (RSV) vaccine, SynGEM, into Phase I and IIa human clinical trials.
The trials will be led by world-leading expert in RSV and member of Mucosis's Scientific Advisory Board, Professor Peter Openshaw FRCP FMedSci and Dr Christopher Chiu of the National Heart & Lung Institute, Imperial College London.
Professor Peter Openshaw, Professor of Experimental Medicine at Imperial College London and Honorary Physician in the Department of Respiratory Medicine at the St Mary's Campus of the Imperial College NHS Trust welcomed the news, commented, "RSV is one of the few major infectious diseases for which there is still no vaccine. Contracting under Mucosis, this funding will enable us to analyse the immune responses generated by SynGEM and increase our understanding of protective immunity in the respiratory system."
The Wellcome Trust translational fund award will be used to fund a Phase I dose-finding and safety study, followed by a novel Phase II challenge study to assess the efficacy of the SynGEM vaccine against controlled infection with RSV.
SynGEM can be delivered via mucosal routes, making it needle-free
SynGEM is based on Mucosis's proprietary bacterium-like-particle (BLP) based Mimopath platform, which allows the vaccine to be delivered via mucosal routes, primarily the nose, making the vaccine needle-free. The BLPs carry a unique stable prefusion form of the F vaccine antigen, which has been shown to raise more potent neutralising antibodies against RSV compared with the postfusion F antigen. Mucosis says that SynGEM is able to elicit the production of Immunoglobulin A (IgA) antibodies more effectively than intramuscular injections because a higher concentration of IgA is produced in mucosal linings than all other types of antibody combined in the blood. There is evidence that IgA plays an important role in the defence against RSV in humans, making SynGEM more effective as a vaccine against RSV.
Commenting on the news, Tom Johnston, CEO of Mucosis, said, "We are delighted that the Wellcome Trust has recognised the potential of SynGEM to address the global health challenge of combatting RSV infections by contributing funds to this programme. SynGEM has performed exceptionally well in pre-clinical trials and we are pleased to have secured additional funding to more quickly advance a needle-free vaccine for RSV into the clinic."
Mucosis also secured €2m additional equity financing from its current investors. These funds will enable Mucosis to complete GMP manufacturing, and to advance the Investigational Medicinal Product Dossier (IMPD) submission materials for clinical trial approval in 2016. Together with an earlier secured €5m from the Netherlands Enterprise Agency (RVO) for the development of SynGEM, Mucosis says it is now in an excellent position to advance its clinical programme.