Lundbeck to enter into a partnership with world-renowned research institute
H. Lundbeck A/S, together with a number of other companies, is now entering into a collaboration with the Lieber Institute, which has the world's largest collection of human brains from patients with psychiatric disorders…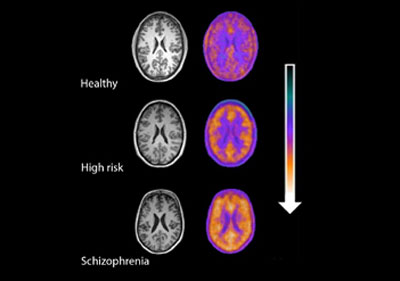 H. Lundbeck A/S (Lundbeck), together with a number of other companies, is now entering into a collaboration with the Lieber Institute, which has the world's largest collection of human brains from patients with psychiatric disorders. This collaboration will enable Lundbeck's researchers to take decisive steps towards new and better treatment of the debilitating and life-long brain disease that is schizophrenia.
This joint project provides a unique opportunity to investigate how genes affect brain development and disorders of the brain. Based on knowledge of the biology of brain disease, researchers will simply be able to look at the brains of both sick and healthy individuals and establish a nuanced picture of how the biology of the disease can be expressed.
"We are excited to be involved in this project, because, for the very first time, we will have the opportunity to study the impact that genes have on the development of human brain tissue in the areas of the brain that are connected with schizophrenia. This will increase our understanding of what is going wrong in the diseased brain and also improve our chances of developing new drugs," Kim Andersen, Vice President of Research for Lundbeck, said.
The goal is to make quick progress
The Lieber Institute for Brain Development has the world's most extensive and exquisitely curated collection of human brain specimens, over 1300 brains, including across the normal human lifespan and hundreds of brain samples from individuals who had developmental brain disorders during their lives.
Researchers involved in this project will identify the biological and genetic processes that control development of the healthy brain and how these processes go wrong in brain disorders. ´The goal is to make quick progress in the understanding of how brain disorders develop and how they can be treated more effectively.
"Our goal in creating this collaboration with the private industry is to speed discoveries that may improve the lives of individuals suffering from brain disorders," said Daniel R. Weinberger, M.D., Director and CEO of the Lieber Institute. "This consortium is a bold initiative with the potential to have broad relevance across the spectrum of human brain disorders. By uniting diverse scientists from different sectors, we have created a new model of cooperative research that is designed to accomplish ambitious goals with efficiency and focus."
In addition to Lundbeck the project also involves the pharmaceutical companies Astellas, Pfizer, Roche and Eli Lilly. Researchers from these otherwise competing companies will openly cooperate with researchers from the Lieber Institute on advancing brain-science and only there after start competing on developing new medicines.