MRCT and the Alzheimer's Association team up to translate research into treatments
MRCT will identify projects with the greatest promise for advancement as investigational therapies and advise the Alzheimer's Association on strategies for moving them forward such that they realise the maximum potential…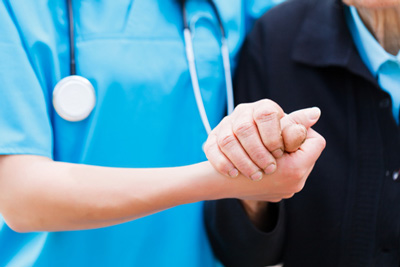 MRC Technology (MRCT) and the Alzheimer's Association have entered into an agreement to review and monitor the Association's grant-funded research portfolio.
The partnership will focus on finding new ways to translate fundamental research findings into new medicines that manage and treat Alzheimer's disease.
MRCT will identify projects with the greatest promise for advancement as investigational therapies and advise on strategies for moving them forward such that they realise the maximum potential. Where appropriate, MRCT may also seek funding for projects with high potential, advancing them to a point where an industry partner may become interested.
Commenting on the announcement, Mike Johnson, Director, Corporate Partnerships, MRC Technology, said: "We have assisted numerous UK-based charities to maximise the potential of their research funding and we are excited to take our first step to assist US organisations. Our work with the Alzheimer's Association will help to progress promising research to ultimately benefit individuals and families living with dementia."
James Hendrix, PhD., Alzheimer's Association Director of Global Science Initiatives, added: "Currently 47 million people are living with Alzheimer's disease and other dementias worldwide. To end this debilitating disease, new strategies are desperately needed. The Alzheimer's Association collaboration with MRC Technology will work to ensure that more of the most promising paths toward new, more-effective therapies for Alzheimer's are fully investigated and developed."
Benefits of the partnership are twofold
The Alzheimer's Association mostly funds research at the very beginning of the drug development process (basic research) and also at the end of the process (clinical trials). This project helps bridge the difficult middle section to ensure that Association-funded therapeutic ideas with the greatest potential receive the attention and follow up they deserve, regardless of economic risk.
The potential benefits of the partnership are twofold: to fill and strengthen the pipeline for Alzheimer's therapies; and create new intellectual property from which MRCT and the Association can earn licensing and royalty fees that will be invested in further break-through research. 
"This exciting and innovative new collaboration will help the Alzheimer's Association get more value out of the grants we've funded," Hendrix concluded.