Roundtable: Accelerating your biologics therapeutics development with bioassays
Supported by:

Watch this on-demand virtual roundtable to explore how the simple, thaw-and-use bioassay format improves assay workflow and helps attain high assay reproducibility.
About this virtual panel
Bioassays serve as a critical component of the quality control (QC) system for characterising biologics and are needed to support lot release, comparability, product stability and neutralising antibody (NAb) testing. Given the stringent regulatory requirements, developing QC-suitable robust bioassays that reflect the biologics mechanism-of-action (MOA) is never an easy task!
In addition, biologics are becoming even more complex with evolving protein-engineering technologies further challenging the established approaches for bioassay development.
This on-demand roundtable presents an interactive panel discussion with industry leaders from global contract research, development and manufacturing organisations (CROs/CDMOs) on development strategies, current trends, lessons learned and evolving approaches for bioassays.
Learning outcomes of this virtual panel
Learn about preferred strategies for developing QC-suitable bioassays
Explore how the simple, thaw-and-use bioassay format improves assay workflow and helps attain high assay reproducibility
Hear from experienced industry leading CROs/CDMOs on how to accelerate validation programmes through pre-qualified bioassays.
Our speakers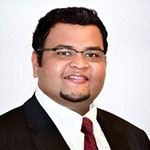 Gaurav Agrawal, PhD, Associate Director of Market Development, Eurofins DiscoverX
Gaurav Agrawal earned his PhD in Cell and Molecular Biology from the Indian Institute of Science. At Eurofins DiscoverX, Gaurav is responsible for market development of the cell-based assays portfolio and supports method transfers to CROs/CDMOs for drug development programmes for biologics and biosimilars.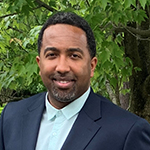 Ramsey Connor, Senior Scientist, Project Director, RSO, Catalent Pharma Solutions
Ramsey Connor has 15 years of experience developing and executing ELISA, flow cytometry, radiochemical and other bioanalytical, in vitro potency techniques. Ramsey also has extensive experience leading GLP projects that support clinical trials and as a Senior Scientist at Catalent Pharma Solutions, he manages analysts in the execution of these studies.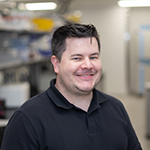 Pete Broglie, PhD, Cell Based Assay Group Lead, KBI Biopharma
Pete Broglie received his PhD in Molecular Toxicology from NC State University in 2010 and has worked in the contract research industry for more than 10 years. During his tenure at KBI, Pete has worked from Scientist I up to the Group Lead position where he currently sits managing an amazing group of 12 team members.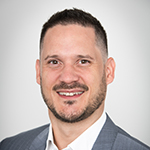 Markus Roucka, Managing Director, Vela Laboratories
Markus Roucka is currently Managing Director of VelaLabs in Vienna and is responsible for business development. Markus has almost 15 years of experience in the analytics of biologics and various stages of R&D. VelaLabs covers (i) cell-based assays (ii) Ligand binding assays (iii) physico chemical assays (iv) microbiology/sterility testing.