Demands in medical automation technology brings two prominent players close
Posted: 22 April 2016 | Snehal Chougule, Allied Market Research | No comments yet
Here, Snehal Chougule discusses Trajan's recent investment in automation solution company, LEAP Technologies Inc…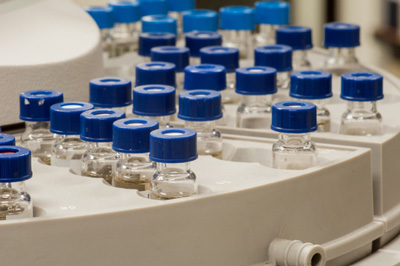 Trajan has been in the news over the past few months. The company brought all speculations to rest when it announced its decision to invest in LEAP Technologies Inc.
Formed in 1989 Carrboro, NC in order to serve the automation needs of analytical laboratories, LEAP delivers solutions in the fields of research and development, life science, pharmaceutical, polymer, food processing, forensic, and academia. Research analysts taking a closer look at the growth rate, drivers, demands and trends in the medical automation technologies market reveal collaboration complements increasing demand.
Indeed, officials at Trajan Group believe that merging LEAP into the company would complement the fast increasing abilities of Trajan. They add that the acquisition of LEAP would enable them to achieve their aim to positively influence "human wellbeing". Furthermore, both companies are confident that the merger will not only improve science but also laboratory workflows. This will eventually result in bringing the test of a sample closer to its source, while supporting improved efficiencies in the lab.
Commenting on the company's decision to invest in LEAP, Mr. Stephen Tomisich the chief executive officer at Trajan said: "We are so pleased to welcome the LEAP team into the Trajan family." He explained further: "Trajan has a technology-rich development pipeline of disruptive sampling and sample preparation products speeding towards commercialisation and LEAP provides the automation capability to allow adoption into laboratory workflows. We think it's a partnership with huge potential!"
LEAP's president, Werner Martin predicts that it is a great opportunity for LEAP to collaborate with Trajan and indicates that this bold move is just a step forward to apply the latest automation configurations to its rapidly emerging analytical chemistry labs located globally. Werner further added that there are multiple synergies both companies plan on exploring, which can speed up the positive influence on the well -being of the humans. He believes that this can be made possible by enhancing the developments for lab workflow and automation.
Chief executive officer, Mr. Sal Iacono at LEAP Technologies echoed Mr. Martin's sentiments and expressed his excitement in becoming an entity of Trajan. The CEO added that the widening opportunities are expected to resulted in highly disruptive, organised and efficient solutions including the creative HDx platform from LEAP for diagnostic, life science and environmental industries. These sectors are immensely profitable. He said "We are eagerly looking forward to continuing and further expanding our relationships with superb technology partners such as CTC Analytics, Axel-Semrau and Gyger to name a few, in integrating their outstanding offerings with Trajan's many disruptive technologies to provide superior innovation to the marketplace."
Eyeing the major advancements in the industry, Allied Market Research has published a report titled "Medical Automation Technologies Market – Opportunities and Forecasts, 2014 -2020." As per the study, the industry is expected to register a CAGR of 7 percent by 2016. Research weighs up on the key opportunities, drivers, demands, trends and growth rate shaping the sector.