Could Pokémon Go help curb the diabetes pandemic?
Posted: 15 August 2016 | Niamh Louise Marriott, Digital Content Producer | No comments yet
Drug Target Review caught up with Dr Emily Burns, Research Communications Manager Diabetes UK to find out how this smartphone craze could impact the rising levels of Diabetes…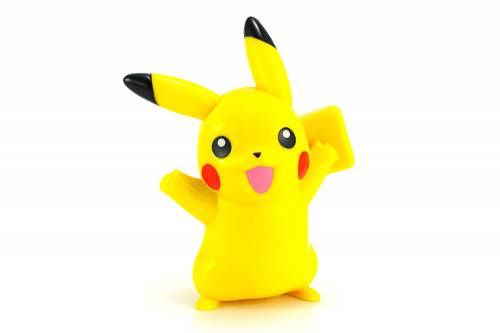 Millions of people around the world have started to play Pokémon Go, a virtual reality treasure hunt where players must walk to places within the real world and catch, train and battle monsters which appear on their smartphone screens. But as the popularity of the app continues to rise daily, could it be a novel way to get fit?
An "innovative solution" 
"If there is something out there which is getting people off the sofa and pounding the streets then this game could be an innovative solution for rising obesity levels," said Dr Tom Yates, a Reader in Physical Activity, Sedentary Behaviour and Health at the University of Leicester based at the Leicester Diabetes Centre.
"Recent figures suggest five million people in England are at high risk of developing Type 2 diabetes, which is largely associated with physical inactivity obesity – walking is hugely underrated yet it is the cheapest form of exercise. It's an easy and accessible way to get active and help maintain a healthy body."
Pokémon Go
The app was first launched in the US, Australia and New Zealand and has now been released in the UK, Canada and Japan, among other countries. It already boasts more active users than dating app Tinder and has overtaken social networking site Twitter in daily use. It has been downloaded over 30 million times in the US alone, according to SurveyMonkey.
Pokémon Go, which is free to download, cleverly merges the virtual reality world of Nintendo with real life image captured from your smartphone's camera. You must go find Pokémon in real life areas, and walk around to harvest your eggs.
"Walking is hugely underrated yet it is man's best and the cheapest form of exercise. It's an easy and accessible way to get active and help maintain a healthy body."

Physical health benefits
The Department of Health recommends that adults should aim to be active every day. Over a week, activity should add up to at least 150 minutes (2.5 hours) of moderate exercise in bouts of 10 minutes or more. Use of the app is a sure-fire way to get this level of activity, at the very least, if not surpass it.
Stefan Taylor, a Sports Science teacher, celebrated "walking 80 km to catch 647 Pokémon in just three days", whilst another user of the app, Marketing Executive Rochelle Claxton, explained, "I never exercise and Pokémon Go had me walking 10km a day…easy!"
Is this level of activity sustainable or will the end of the fad mark a decrease in activity? Senior Sales Assistant, Alex Hibbitt, doesn't believe so, saying, "I've done over 10,000 steps every day for the last month" and he doesn't intend on stopping anytime soon.
The app, coinciding with the unusually good British weather, is convincing people to step outside to exercise, with gym-goers like Nathan Coverdale, choosing to "now run outside instead of on a treadmill at the gym".  
Obesity
Obesity is measured through a BMI (Body Mass Index) scale with a healthy weight being between 18 – 25, considered overweight as 25 – 29.9 and a BMI of 30 or above indicating an obese weight. Obesity is the most potent risk factor for Type 2 diabetes as it accounts for 80–85 per cent of the overall risk of developing the condition. Physical activity and a controlled diet can combat the effects of the disease.
Type 2 Diabetes
A short video released by Diabetes UK:
The researchers at University of Leicester have conducted separate and details research showing that women could potentially prevent developing Type 2 diabetes by regularly standing up or walking. With over 4 million people in the UK already diagnosed with Diabetes, 90% of them being Type 2, it is clear that something needs to change in our attitude to personal health.
Mental health benefits
There has been much discussion about the positive impact of the app on people with mental health issues. It has already reduced social anxiety levels and stress in some users, giving them an opportunity to explore new social avenues.
One user, designer Tilly Holton, commented, "I haven't really walked any extra, as I'm relatively active already, but it's great to get you talking to strangers also using the app and make new friends".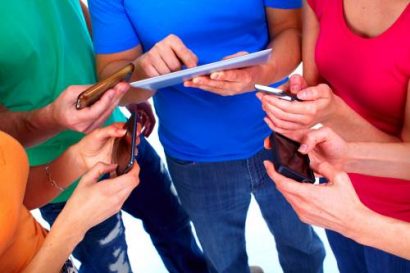 Drug Target Review caught up with Dr Emily Burns, Research Communications Manager at Diabetes UK to find out how this smartphone craze could impact the rising levels of Diabetes…
Why do you think Type 2 Diabetes has become such a widespread national health issue?
"The number of people living with diabetes is growing every year and this serious condition, if left unmanaged, can lead to a wide range of other complications, which can even result in early death. The NHS spends approximately £10 billion a year treating diabetes, yet in general, only around £60 million is spent on diabetes research which means we aren't making the types of advances in diabetes prevention and care that we would be if more money was invested.
Also, Type 2 diabetes is largely preventable and one of the main risk factors is being overweight or obese. With the level of obesity rising in the UK and across the globe, more and more people are at risk of developing Type 2 diabetes every year."
What are the best ways to prevent Diabetes/ what measures do you recommend people should be taking?
"Type 1 diabetes cannot be prevented. It is an autoimmune condition which means the body destroys its insulin-producing cells making it unable to produce insulin. It is not known what exactly causes it, although research is ongoing to find out more about how it develops and the reasons behind it. Type 2 diabetes is a little different as there is evidence showing that 58% of cases can be prevented or delayed. While we can't change all the risk factors of Type 2 Diabetes like age or gender, we can all keep our risk as low as possible through eating well, getting active and maintaining a healthy weight."
What research are you currently supporting on Diabetes treatment?
"Diabetes UK spends around £6.5 million every year on research that covers all types of diabetes: Type 1, Type 2 and the rarer forms. We also fund research into the complications associated with diabetes such as cardiovascular disease and retinopathy (a type of eye disease).
Currently in the UK, there is around £25 million worth of Diabetes UK funded research underway, and that research focuses on improving care and self-management for people living with diabetes (like developing an artificial pancreas), finding ways to prevent all forms of diabetes in the future, and ultimately moving towards identifying a cure."
Why do you think that a cure for Diabetes has remained elusive for so long and does a cure lay in the near future?
"We hope that a cure for all forms of diabetes lies ahead, but it's unlikely to be in the near future. That's why we fund research to help people live their lives to the fullest today whilst research to find a cure is ongoing. We've been funding research for over 80 years, and have supported some incredible breakthroughs in that time. We funded the development of the first ever insulin pen and supported the very first islet transplants in the UK which is a treatment that involves transplanting new insulin-producing cells into the pancreas; both pieces of work transformed the lives of millions of people."
Finally, have you played Pokémon Go yourself yet?
"We haven't actually played Pokemon Go!, however, we do encourage people to find fun ways of becoming more active. We currently have a campaign called the 1 Million Step Challenge where we inspire people to get active by getting outside and walking more and if playing Pokemon Go! helps to increase your step count that's great."
Virtual reality gaming is fast becoming the zeitgeist, and with that, potential health benefits for all.