Cannabinoids: Medicalising marijuana for the treatment of major diseases
Posted: 24 August 2016 | Niamh Louise Marriott, Digital Content Producer | 2 comments
Drug Target Review caught up with Dr Brian Murphy, CEO and Chief Medical Officer of Nemus Bioscience, to find out the latest in cannabinoid research…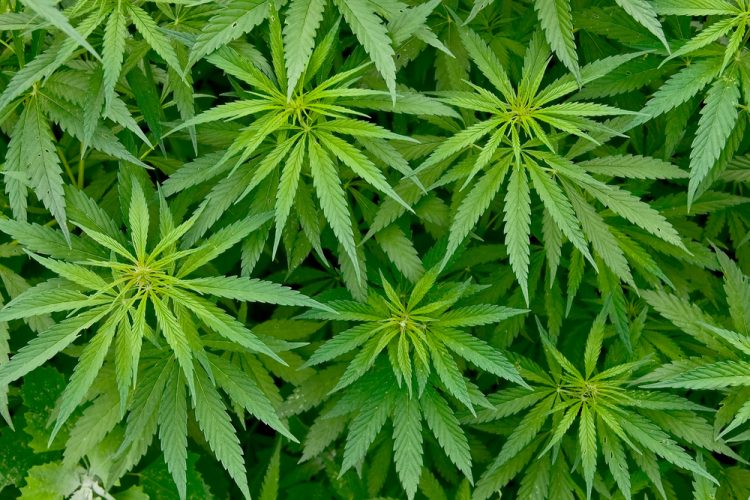 The use of marijuana, for both recreational and medicinal use, is a widely debated issue. It is only legal in 24 US states and considered a class B illegal substance in the UK yet is a potential treatment for a wide range of diseases from cancer, multiple sclerosis to arthritis. It has also been proven to have a hugely positive effect on mental health issues such as schizophrenia, depression and anorexia.
Luckily, medical marijuana use, such as use for pain management and appetite enhancement, is slowly entering the mainstream due to the introduction of cannabinoids.
What are cannabinoids?
Cannabinoids are a class of chemically diverse compounds that are extracted from the cannabis plant. Cannabinoids act specifically through CB1 and CB2 receptors, found throughout the body, and are involved in many physiological processes. There are 6 key cannabis extracts (of over 100) that have been shown to produce pharmacodynamic effects through their affinity for CB1 and CB2 receptors. Cannabinoids can specifically have major impact on the immune system, nervous system and the body's organs.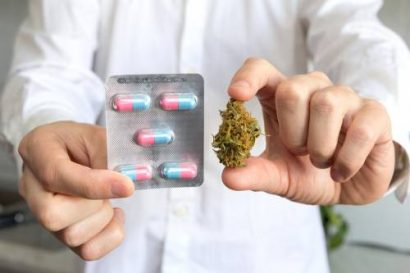 Scientific value 
What had been missing is a scientifically disciplined effort to research the various properties of cannabis, identify the cannabinoids that have biological and medical value as well as their mechanism of action, to produce medicines of laboratory quality to treat patients.
Nemus Bioscience, a biopharmaceutical company focused on discovering, developing and commercialising new chemical entities from cannabinoids, intends to change the perception of marijuana by establishing proper scientific research, and they're not the only one. 
Treatment of major diseases
They're currently researching several drugs, with some already in preclinical studies, for treatment of a variety of ailments including glaucoma, MS, chemotherapy-induced nausea, epilepsy, anxiety and MRSA.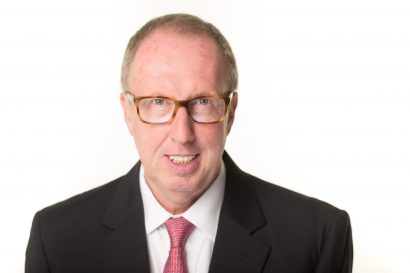 Drug Target Review caught up with Dr Brian Murphy, CEO and Chief Medical Officer of Nemus Bioscience, to find out the latest in cannabinoid research…
What are the main goals of Nemus Bioscience?
It was formed to bring a new class of medicinals, based on the 100+ cannabinoid molecules in the Cannabis sativa plant, to a variety of therapeutic markets, especially those of unmet medical need. Almost every organ in the body possesses cannabinoid receptors giving these compounds tremendous versatility in affecting the course of disease.
What are the main diseases or symptoms you are attempting to target with cannabinoid research?
The Nemus developmental pipeline is currently focused on three therapeutic silos:
Palliative care addressing specific indications of chemotherapy-induced nausea and vomiting (CINV) and chemotherapy-induced peripheral neuropathy, a particularly severe pain syndrome associated with certain type of cancer chemotherapy.
Ophthalmology, the initial therapeutic indication being pursued is glaucoma, with initial animal studies in models of glaucoma exhibiting an average 45% reduction in IOP, exceeding current IOP reduction standards with currently approved medications and those in development using the same models.
Anti-infectives: Nemus is developing cannabinoid-based therapeutics against both bacterial and viral targets, with the initial therapeutic target in this silo being methicillin-resistant Staphylococcus aureus (MRSA). The current MRSA epidemic in the United States accounts for close to $4 billion in associated health-care costs as this bacterium has developed resistance to many antibiotics. Newer therapies are needed.

How has your partnership with the University of Missisippi benefited your research?
The University of Mississippi (UM) is the only entity in the US currently licensed by the federal government to grow, cultivate, and research cannabinoids autonomously.
The University has held that license since 1968 and has a tremendous amount of intellectual capital and experience in the chemistry and physiology of cannabinoid molecules. That library of molecules and associated intellectual property helps to distinguish Nemus from other cannabinoid companies.
What difficulties have you encountered working with pharmaceuticals derived from cannabis?
While marijuana is not a legal substance, drug companies are permitted to work with and develop derivatives from the plant and develop these molecules into drugs.
Many leading approved medicinals for cardiovascular disease, cancer, and anti-infectives are derived from plants or as is known in pharma development: botanically derived medications.
There is a designated regulatory pathway from both the DEA and FDA for cannabinoids and Nemus works diligently to be in compliance with those requirements. To-date, we have not experienced any unexpected challenges outside the norm in developing a new class of compounds to address diseases.
Why are cannabinoids better than smoking or eating the plant itself to relieve painful physical/ mental health symptoms?
For patients who use plant-derived cannabinoids, there are a number of challenges that "pharmaceuticalized" cannabinoids can hope to overcome:
with an approved drug, you know what you're getting- with the plant, random analyses performed by regulatory labs have shown that the advertised content doesn't always reflect what is in the plant
with an approved drug, the cannabinoid is specifically designed to combat a particular disease process both in formulation, route of delivery, and mechanism of action. With plant-derived treatments, one-route of administration doesn't always fit all diseases.
FDA approved medications are covered by insurance reimbursement; plant-derived cannabinoids have historically not been covered by insurance. A month's supply of plant-derived cannabinoids can run into the hundreds of dollars versus a $5-$10 monthly copay for FDA approved medications
pharmaceuticalised cannabinoids undergo a rigorous testing process (randomized, double-blind, placebo controlled clincal trials). Plant derived cannabinoids have not undergone this type of rigorous testing and in many cases, rely on anecdotal evidence where bias reporting can creep in; until this type of rigorous testing is conducted in plant-derived cannabinoids, marijuana dispensaries run the risk of violating FTC regulations if they make claims on the efficacy and safety of their products

What has been your biggest success in your research so far?
The biggest success has been validating our prodrug design in the molecular engineering of the cannabinoid molecule in animal studies that permit the therapy to enter the body with more predictable bioavailability and steady-state drug concentrations.
These proprietary molecules are designed to optimize safety and efficacy by permitting routes of administration that bypass first-pass metabolism in the liver. We look forward to upcoming human testing to further validate the potential benefits of this drug design approach.