ESCMID experts gather data on the Zika virus
ESCMID experts are developing tools to monitor the spread of Zika and are conducting research to gather more solid data to better assess the risks…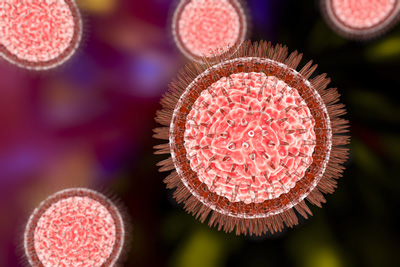 Experts at the European Society of Clinical Microbiology and Infectious Diseases (ESCMID) are developing tools to monitor the spread of the Zika virus and are conducting research to gather more solid data to better assess the risks associated with the infection.
According to ESCMID experts, researchers need to find evidence on how the Zika virus affects the body, why it is spreading rapidly in the Americas, how else it can be transmitted apart from mosquito bites, and whether it is linked with congenital defects in babies and nervous system diseases.
In a review published late last week, researchers discussed the rapid spread of Zika virus in the Americas and concluded that the virus and other arboviruses may not only pose a threat to residents of Brazil, but also to attendees of the 2016 Olympic and Paralympic games in Rio de Janeiro. Meanwhile, ESCMID researchers are also working hard on the development of better diagnostic tools and on improving the monitoring of the virus' spread, as they are preparing for a possible outbreak in Europe and the return of the virus to the African continent.
An international research team led by Professor Eskild Petersen from Aarhus University and Professor Alimuddin Zumla of University College London published the review on the Zika virus. The paper concludes that "molecular analyses of the virus are most urgently needed to understand whether a change in the virus can explain the rapid spread and the association with microcephaly in babies exposed to the virus during pregnancy." Research into rapid diagnostics, treatments and vaccines are underway. Specific and rapid diagnostic tests for the virus will allow better surveillance and assessment of the risk for microcephaly, Guillain-Barré syndrome, and other complications, Prof. Petersen explained.
Not known if other types of mosquito can act as vectors
Dr Nick Beeching from the Liverpool School of Tropical Medicine notes that Aedes mosquitoes are widespread in the tropics, including both Aedes aegypti, implicated in the outbreak in Latin America and Aedes albopictus, which is increasingly found in southern Europe. These mosquitoes are already responsible for huge epidemics of fevers due to dengue and chikungunya viruses in the tropics and for smaller outbreaks in Italy and France, so there may be potential for transmission of Zika in parts of Europe too. It is not known whether other types of mosquito that are more common in Europe can act as vectors for Zika virus and research on this is urgently needed.
Dr Beeching points out that only one in five people infected with the virus show any symptoms, so that many people will be unaware that they have been infected. He thinks it is very likely that the virus will return to sub-Saharan Africa soon, as it is already present in an archipelago just off the coast of Western Africa, in the island country Cape Verde. 
"The next stage for the virus might be to move from Cape Verde to Guinea-Bissau, and from there to neighbouring countries in West Africa. It could also be exported to Madeira, which is part of Europe, and which experienced a dengue fever outbreak in 2012, transmitted by Aedes mosquitoes that were already established there," Dr Beeching speculates.
One of the main questions to be answered is why the virus was able to spread so rapidly now and why such huge outbreaks did not occur before. The problem with current prevention techniques is that researchers are working with empirical and epidemiological data, and until the RNA of the virus is analysed we will not know if it is a mutation in the virus or other factors that play a role in the apparent increased occurrence of microcephaly and Guillain-Barré syndrome in the affected regions, according to researchers. Investigations into the associations with central nervous system complications may prove particularly important, including follow-up of patients and babies born to infected mothers to detect other possible sequelae.
For European residents there is an infection risk if they travel to affected countries or if they have unprotected sexual contact with someone who has recently returned from an affected area. There is also a risk from transfusion of blood donated by those recently infected. Perhaps more alarming would be if the virus manages to reach southern Europe. Experts are concerned that countries like France, Spain and Italy, which in the past have registered cases of dengue transmission, may be at risk. 
You can find our Zika virus infographic here.