Breast Cancer Now Catalyst Programme aims to stop breast cancer
The programme aims to bring together breast cancer researchers and pharmaceutical companies to pool resources and stop women dying from breast cancer by 2050…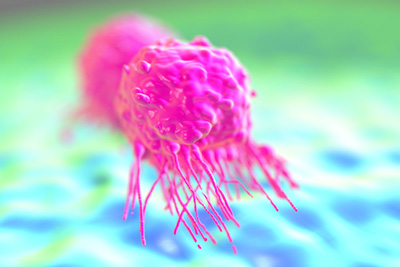 Breast Cancer Now has launched The Breast Cancer Now Catalyst Programme, an initiative which aims to bring together Europe's leading breast cancer researchers and the world's leading pharmaceutical companies to pool resources and stop women dying from breast cancer by 2050.
The research funded through the programme will help lead the way in advancing treatment options for the one in eight women who will face breast cancer in their lifetime.
Pfizer is the first collaborator signed up to the Catalyst Programme. Pfizer's commitment includes allowing academic researchers unprecedented access to certain drugs in Pfizer's oncology pipeline, opening up some of its existing and experimental assets to independent research.  By allowing academic research teams across Europe to explore the potential of these assets, and see how they might interact with other drugs and treatments already available to patients, the collaboration with Pfizer aims to develop and deliver new therapies and treatments more quickly.  
To enable this research, Pfizer has also committed £10 million which Breast Cancer Now will use to award grants to the best proposals from independent researchers over the next three years. Breast Cancer Now are also currently in discussion with a number of additional pharmaceutical companies with a view to them joining the Programme later this year.
"Anything that can speed up new treatments for women like me is an amazing thing"
Intellectual integrity and independence will be at the heart of the collaboration; a new committee of science experts will make recommendations on where funding should be allocated dependent on scientific merit, enabling research teams across the UK and Europe to drive the direction of the most advanced breast cancer research.  The application process is due to open later this year.
Commenting on the programme, Baroness Delyth Morgan, Chief Executive at Breast Cancer Now, said: "We strongly believe that the fight against breast cancer can only be won by everyone joining their efforts.
"Today's launch of The Breast Cancer Now Catalyst Programme marks this new era of collaboration and fresh thinking, focused on excellence and new discoveries. By combining our expertise, knowledge and resources we want better, stronger medicines and treatments to reach those women and men suffering from breast cancer quicker."
Maria Koehler, MD, PhD, Vice President of Strategy, Innovation and Collaborations for Pfizer Oncology, added: "As a science company and a leader in breast cancer research, Pfizer Oncology's aim is to develop medicines that control and cure people's cancer. We believe that great science comes through collaboration; together, through supporting initiatives such as this, we can achieve more and move faster, improving the outlook for breast cancer patients in the UK and around the world."
Frances Haworth is a BRCA-2 gene carrier, and was diagnosed with triple negative breast cancer, an aggressive form of the disease, when she was 39 years old. Now six years clear of the disease, she lives in London with her three children. She said: "I feel very lucky that my treatment was so successful, but it's not the case for too many women. Anything that can speed up new treatments for women like me is an amazing thing, and I'm totally behind it."