Regeneron joins the Human Vaccines Project
Regeneron has joined the Human Vaccines Project, a public-private partnership to help discover and develop new vaccines and immunotherapies…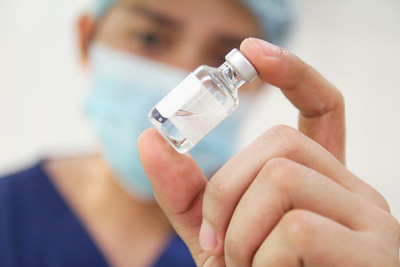 Regeneron has joined the Human Vaccines Project, a public-private partnership to help discover and develop new vaccines and immunotherapies for infectious diseases and cancer.
The Human Vaccines Project brings together leading pharmaceutical and biotechnology companies, academic institutions, and government and non-profit health organisations to accelerate the development of new and improved vaccines and immunotherapies.
Under the collaboration, Regeneron will provide scientific guidance and financial support for research designed to better understand the human immune response to licensed and experimental vaccines.
Commenting on the announcement, Neil Stahl, Ph.D., Executive Vice President of Research and Development at Regeneron, said: "At Regeneron, we are focused on turning scientific and technological expertise into improved medical outcomes. Regeneron's unique VelociSuite technologies may enable more predictive testing of vaccines and other immunotherapies in fully-humanized and validated in vivo models, offering the potential for more precise and efficient therapeutic development. We look forward to collaborating with other world-class scientists as part of this consortium."
The Human Vaccines Project's scientific approach includes two initiatives:
The Human Immunome programme is a seven-to-10-year effort to sequence the adaptive components of the immune system across diverse populations. This approach could provide an indispensable "parts list" that would allow for the design of highly targeted new vaccines and therapies. Š
The Rules of Immunogenicity programme will conduct a large number of small, iterative clinical trials investigating immune responses to try to solve key problems that impede vaccine/immunotherapy development.
"As a long-time leader in biotechnology, Regeneron brings a science-based approach and important translational medicine capabilities to our collaboration," said Wayne C. Koff, Ph.D., Founder of the Human Vaccines Project and Chief Scientific Officer of the International AIDS Vaccine Initiative (IAVI), which incubated the Human Vaccines Project. "Given recent technological developments in genomics, bioinformatics and systems biology, we are confident that the time is right to consolidate our partners' knowledge in an innovative global consortium whose goal is to advance a new generation of vaccines and immunotherapies that could prevent or control major global diseases."