Studies suggest major role for Regen's NR2F6 target in controlling key immune functions
Posted: 18 February 2016 | Victoria White | 1 comment
The results demonstrate that suppression of NR2F6 in T-cells results in increased expression of key immune stimulatory proteins IL-17 and IL-18…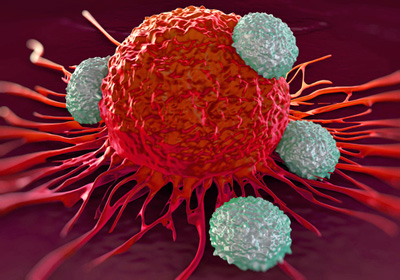 Regen BioPharma has filed two patent applications covering new immunological pathways activated by gene silencing of the Company's checkpoint inhibitor target NR2F6.
The results demonstrate that suppression of NR2F6 in T-cells results in increased expression of key immune stimulatory proteins interleukin-17 (IL-17) and interleukin-18 (IL-18).
IL-17 promotes the generation of pro-inflammatory cytokines and chemokines, whih leads to the attraction of neutrophils and macrophages to the tumour site. The IL-18 protein, also known as the Interferon Gamma Stimulating Factor, plays an essential role in allowing the immune system to kill cancer.
One of the mechanisms by which IL-18 endows anticancer activity is through activation of natural killer cells , which possess the ability to directly kill tumour cells while sparing non-malignant cells. Natural killer cells play a role in the efficacy of existing cancer monoclonal antibody drugs such as Herceptin, Cetuximab, and Rituximab.
"These new data suggest the exciting possibility that our NR2F6-targeting programmes, both the gene-silencing, as well as the small molecule, may be useful as adjuvants to existing checkpoint monoclonal antibodies," said Harry M. Lander, Ph.D., MBA, President and Chief Scientific Officer of Regen BioPharma. "The market for this class of drugs is staggering based on sales figures, Herceptin ($6 billion 2013), Cetuximab ($1.8 billion 2013), and Rituximab ($7.7 billion 2013) . Remarkably, these drugs have not reached their full potential – in many cases due to their dependence on the existing immune status of the patient which is often compromised. It is our belief that if our existing data is translated into clinical trials, we may possibly enhance the efficacy of existing checkpoint inhibitor-based therapies."
Previous studies have demonstrated efficacy of adding IL-18 to monoclonal antibodies for stimulation of efficacy. However, current approaches to administer IL-18 are non-specific and expensive. Through selectively modulating IL-18 expression by NR2F6 inhibition, the Company hopes to overcome previous hurdles to the implementation of this approach.