Discover the latest developments in Organ-on-a-Chip
SELECTBIO is delighted to announce Organ-on-a-Chip Europe 2016, which will be held on 5 – 6 April in Cambridge, UK…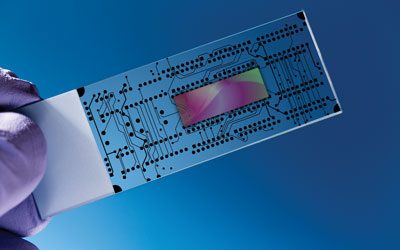 SELECTBIO is delighted to announce Organ-on-a-Chip Europe 2016, which will be held on 5 – 6 April in Cambridge, UK.
This inaugural conference will explore this emerging field wherein microfluidics-based approaches are being utilised to assemble clusters of cells in a physiologically-relevant architecture. These organs-on-chips can be utilised for functional studies ex vivo such as toxicity screening wherein a proper spatial cellular organization is key to manifest functionality.
Organ-on-a-Chip Europe will feature keynote presentations from:
Presentations from academics and industry participants will highlight the emerging trends in this field as well as providing a path forward for technology and applications development. Agenda topics include:
Brain/Neuron-on-a-Chip
Challenges in the Development of Organs-on-Chips
Construction of Organs-on-chips utilizing Microfluidics-based Approaches
Disease-on-a-Chip
Gut-on-a-Chip
Heart-on-a-Chip
Liver-on-a-Chip for Toxicity Screening/Toxicology Studies
Lung-on-a-Chip
Public and Private Efforts in the Development of Organs-on-Chips/Body-on-a-Chip
The full agenda can be viewed on SELECTBIO.com
As well as benefiting from a 3for2 offer on all passes, registered delegates will have access to an additional track, Stem Cells in Drug Discovery, where there will be even more talks, attendees and discussions.
SELECTBIO welcomes poster presentations as a means to disseminate the most cutting-edge work by researchers in this field.