PeptiMimesis to develop next generation therapeutic peptides
PeptiMimesis is a new biotech startup developing a novel class of therapeutic peptides using a breakthrough technology…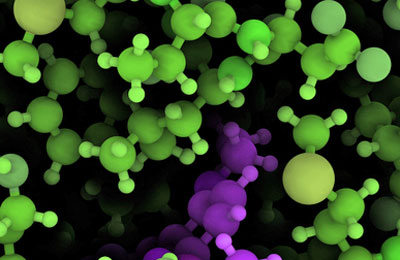 PeptiMimesis is a new biotech startup developing a novel class of therapeutic peptides using a breakthrough technology from the University of Strasbourg and INSERM (French Institute of Health and Medical Research).
PeptiMimesis has said it will apply the cutting edge approach to a first set of 60 targets including the most promising in the chosen therapeutic areas.
Over the past 2 years, the tech transfer office SATT Conectus supported the team to develop the technology up to the proof of concept. PeptiMimesis was founded by three academic researchers, each having more than 15 years of experience in the field of transmembrane peptides, and Domain Therapeutics, a drug discovery company with a long and successful track record in targeting membrane receptors.
"This new venture highlights the quality of the incubation phase conducted by SATT Conectus and the high standard of research carried out by the University of Strasbourg and INSERM," said Pascal Neuville, CEO of Domain Therapeutics.
PeptiMimesis tapping into lucrative peptide medicines market
"The creation of PeptiMimesis is the culmination of many years of work developing our technology," said Dr Dominique Bagnard, founder. "With my two long-standing collaborators and co-founders, Dr Gérard Crémel and Dr Pierre Hubert, we are pleased to partner with Domain Therapeutics to develop our research and launch PeptiMimesis on the road to success."
"Domain Therapeutics is ideally positioned to help bridge the gap between a breakthrough technology developed by a nascent company and the expectations of pharma partners. We strongly believe that our expertise will allow PeptiMimesis' platform to deliver promising and valuable peptides to answer patient needs," said Pascal Neuville.
PeptiMimesis will be tapping into a lucrative market. There are more than 60 US Food and Drug Administration (FDA) approved peptide medicines currently on the market. This is expected to grow significantly, with approximately 140 peptide drugs in clinical trials and more than 500 therapeutic peptides in preclinical development. In terms of value, the global peptide drug market is predicted to increase from $14.1 billion in 2011 to an estimated $25.4 billion in 2018.