Bristol-Myers Squibb teams up with LabCentral to support promising biotech startups
LabCentral is an innovative, shared laboratory space designed as a launch pad for life-sciences and biotech startups…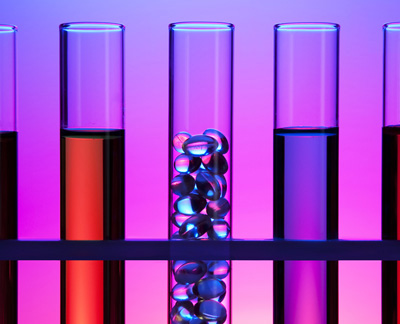 Bristol-Myers Squibb has become a LabCentral platinum sponsor.
LabCentral is an innovative, shared laboratory space designed as a launch pad for life-sciences and biotech startups.
As part of the agreement, Bristol-Myers Squibb can nominate up to two innovative life-sciences and biotech startup companies per year to take up residence in LabCentral's Kendall Square facilities. The 2016 nomination process for Bristol-Myers Squibb-sponsored Golden Tickets will launch by the end of the first quarter.
Commenting on the announcement, LabCentral co-founder and president, Johannes Fruehauf, said: "We are thrilled to welcome Bristol-Myers Squibb to Kendall Square and excited to have it join LabCentral's growing roster of global-company sponsors. Clearly, the LabCentral model – providing functional units of space and creating a supportive environment for nascent companies − is meeting a resounding need in the marketplace. Our residents who are working to move early-stage science from the lab bench toward clinical trials stand to gain valuable insights from regular interactions with Bristol-Myers Squibb mentors who are veterans of the process. But we believe it's a symbiotic relationship; this partnership will enable Bristol-Myers Squibb to benefit from proximity and better access to our entrepreneurs as well as LabCentral alumni and others working in some of the region's most exciting life-sciences startups."
"A launch pad for scientific innovation"
Carl Decicco, Ph. D., Head of Discovery at Bristol-Myers Squibb, added: "Bristol-Myers Squibb is excited to partner with LabCentral, which serves as a launch pad for scientific innovation, as it naturally aligns with our focus on accelerating the discovery and development of potentially transformational medicines for patients with serious diseases."
Regarding Golden Tickets, Dr Fruehauf said, "Collaboration is also a fundamental tenet underlying the LabCentral Golden Ticket programme. A Golden Ticket represents one underwritten bench space per year for one scientist at LabCentral and a priority spot on the waiting list – invaluable for an early-stage company with limited resources. However, equally important is the close bonds that are formed between fledgling start-up and sponsor; the programme provides sponsors with important early access to potentially transformational targets and technology."