Collaboration to further explore the role of citrullinated proteins in cancer
Scancell is to collaborate with the Karolinska Institutet to explore the scientific and clinical role of citrullinated proteins in the treatment of cancer…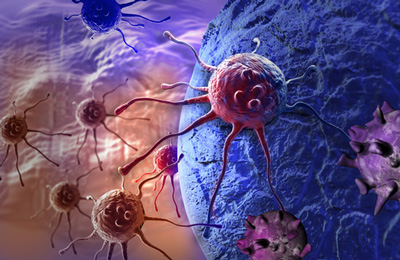 Scancell has embarked on a strategic research collaboration with scientists at the Rheumatology Unit at Karolinska Institutet, led by Professors Lars Klareskog and Vivianne Malmström. The collaboration will further explore the scientific and clinical role of citrullinated proteins in the treatment of cancer.
Scancell's Moditope platform technology overcomes the immune suppression induced by tumours themselves, allowing activated T-cells to seek out and kill tumour cells that would otherwise be hidden from the immune system. This is achieved by stimulating the production of CD4+ T cells using citrullinated tumour-associated peptide epitopes, which overcome self-tolerance and destroy tumour cells.
The teams of Professors Klareskog and Malmström have uncovered a central role for citrullinated proteins in the pathogenesis of the autoimmune disease rheumatoid arthritis. Conversely, Scancell has discovered that citrullinated proteins are also targets on cancer cells and this underpins the use of citrullinated peptides in the Company's Moditope cancer immunotherapy platform.
Collaboration will help Scancell further develop its Moditope platform
Commenting on the collaboration, Professor Lindy Durrant, Joint CEO of Scancell and Professor of Cancer Immunotherapy at Nottingham University, said: "Our research has previously shown that citrullinated proteins are involved in the control of tumour growth, which led us to the development of the Moditope platform. The teams of professors Klareskog and Malmström have developed an understanding of the role of citrullinated proteins in the pathogenesis of the autoimmune disease, rheumatoid arthritis. We believe that this strategic collaboration with Karolinska will enhance our joint understanding of the role that citrullination plays in both cancer and rheumatoid arthritis, and will help us develop the Moditope platform to its full potential."
Professor Lars Klareskog, MD, PhD, at Karolinska Institutet, added: "Citrullinated proteins have been implicated in the pathogenesis of rheumatoid arthritis. Collaborating with Scancell will allow us to further explore the role of immunity to citrullinated proteins in the control of tumour growth, and we are delighted to be working with Scancell on this exciting project."