Inovio updates clinical strategy for INO-3112 HPV immunotherapy
Inovio has updated its clinical strategy to take its INO-3112 HPV immunotherapy into human studies in combination with selected molecules from MedImmune…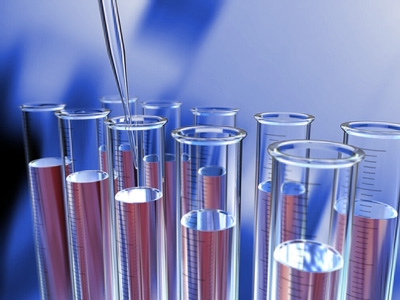 Inovio has announced a clinical strategy update to take its INO-3112 HPV immunotherapy into human studies in combination with selected immunotherapy molecules from MedImmune.
The companies intend to advance combination immunotherapies in populations with continued unmet need, the potential for a registrable endpoint, and an expedient clinical path. With these goals in mind, planned enrolment of a European Organisation for Research and Treatment of Cancer (EORTC) trial to study cervical cancer patients with INO-3112 before and after chemoradiation in an adjuvant setting will not go forward. The EORTC collaboration was announced by Inovio prior to partnering with MedImmune in August 2015.
"HPV-related cancers represent an important unmet clinical need. We believe our combination immunotherapy approach with MedImmune could address a missing link in the spectrum of available and emerging treatment approaches. Following our ongoing preparations, we expect the initiation of the first clinical trial with this combination to be an important step for Inovio in 2016," said Dr J. Joseph Kim, Inovio's President and CEO.
INO-3112 is designed to generate responses targeting HPV 16- and 18- driven tumours
INO-3112 is designed to generate antigen specific killer T-cell responses targeting HPV 16- and 18-driven tumours. Emerging evidence suggests the benefits from immuno-oncology molecules, such as those in MedImmune's portfolio, can be enhanced when used in combination with cancer vaccines that generate tumour-specific T-cells. Under the existing strategic cancer partnership and license agreement, MedImmune acquired from Inovio exclusive rights to INO-3112. MedImmune paid $27.5 million upfront, agreed to potential development and commercial milestone payments totaling $700 million, and will fund all development costs. Inovio is entitled to receive up to double-digit tiered royalties on INO-3112 sales.
INO-3112 is in Phase I/II clinical trials for cervical and head and neck cancers. Inovio reported last November interim human data showing that its INO-3112 DNA-based immunotherapy generated robust HPV16/18 specific CD8+ T cell responses with cytolytic function and antibodies in all 10 tested head & neck cancer patients who received all treatments. A total of 21 patients have been treated in this study to date; further data will be reported in 2016.
Under the existing agreement, MedImmune and Inovio will also co-develop up to two additional DNA-based cancer vaccines not included in Inovio's current product pipeline, which MedImmune will have the exclusive rights to develop and commercialise. Inovio will receive development, regulatory and commercialisation milestone payments and will be eligible to receive royalties on worldwide net sales for these additional cancer vaccine products.