MRC Technology appoints two new members to its board of trustees
Posted: 7 April 2016 | Victoria White, Digital Content Producer | No comments yet
MRC Technology has appointed Dr Les Hughes and Dr Mike Romanos to the board of trustees, effective 1 March 2016…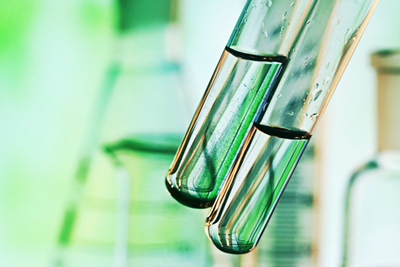 MRC Technology has appointed Dr Les Hughes and Dr Mike Romanos to the board of trustees.
MRC Technology aims to find new treatments in areas where there is unmet patient need. Current board members have been selected for their extensive experience across the biomedical sciences, finance, investment fund management, law and medicine, in order to support strategic direction and delivery of the organisation's charitable objects.
Dr Les Hughes' experience in the pharmaceutical industry spans over 30 years, initially as a medicinal chemist followed by roles leading drug discovery projects and programmes across a number of therapeutic areas. He was elected a Fellow of the Academy of Medical Sciences in 2003.
During his time at AstraZeneca, Les led groups responsible for the discovery of candidate drugs in oncology and infection.  In this role he oversaw the delivery of >50 projects into pre-clinical testing, with three drugs already on the market. Managed teams in the US, Europe and Asia gave him a global perspective on the pharmaceutical industry.
In addition to his experience of delivering successful candidate drugs, Les also has experience of portfolio management, strategy development and the clinical and commercial considerations that are important for delivering successful drugs into the market.
MRC Technology 'delighted' to welcome Dr Hughes and Dr Romanos
Dr Mike Romanos has been involved in the biotech and pharmaceutical industry for over 30 years, with experience covering most areas of drug discovery science and technology, and several therapeutic areas, as well as experience in shaping IP strategy and gaining and defending valuable patents.
Mike spent ten years in global management roles with GlaxoSmithKline, where he made a lasting impact on the company's R&D strategy and pipeline, including building several international organisations that translated cutting edge science into target and biomarker discovery, and candidate discovery in biologics and NCEs. These groups made key contributions in establishing the company's antibody pipeline and in building target class-based discovery capability that delivered novel targets and candidates.
After leaving GSK he started Crescendo Biologics in 2009, where he was CEO for six years.
Since his first industry role in Wellcome Biotech, Mike has led groups in antiviral research, gene therapy, novel vaccine development and recombinant protein production, and has been highly active in shaping IP strategy and in gaining and defending valuable patents. Prior to his career in industry Mike undertook academic research in influenza virus in the MRC's National Institute for Medical Research and in recombinant yeast biotechnology at the University of Leicester.
Commenting on the appointments, Dr John Stageman, Chairman, MRC Technology, said: "As a charity we strive to ensure that innovative science in any disease area reaches its full potential. Our board of trustees plays a vital role in governing the charity and we are therefore delighted to welcome Les and Mike who together bring huge additional experience in life sciences research and development, and related industry knowledge."