Selvita files IND for dual PIM/FLT3 inhibitor, SEL24
Posted: 18 April 2016 | Victoria White, Digital Content Producer | No comments yet
SEL24 is a dual inhibitor of PIM and FLT3 kinases. It is the first molecule with this mechanism of action to progress to such stage of development…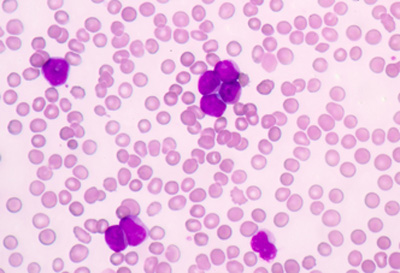 Selvita has submitted an investigational new drug (IND) application to the US Food and Drug Administration (FDA) for SEL24, the first compound to advance in clinical development from the company's internal discovery pipeline.
SEL24 is a novel, orally-available small molecule, the first potent, dual inhibitor of PIM and FLT3 kinases. It is the first molecule with this mechanism of action to progress to such stage of development.
SEL24 shows therapeutic potential in the treatment of acute myeloid leukaemia (AML), as well as other haematological malignancies such as non-Hodgkin's lymphoma, Hodgkin's lymphoma  and multiple myeloma.  Moreover, the compound increases the effectiveness of other anticancer agents in animal models. Pending FDA clearance, Selvita intends to initiate a Phase I clinical trial in Q3 2016.
SEL24 demonstrated 'encouraging' anti-tumour activity in preclinical studies
Commenting on the announcement, Dr. Krzysztof Brzozka, Chief Scientific Officer of Selvita, said: "Filing the IND is a major milestone in the development of SEL24 and Selvita. It may also lead to a new investigational therapeutic option for the AML patients, their families and their caregivers, as we advance SEL24 towards human clinical trials."
"In preclinical studies, SEL24 has demonstrated encouraging anti-tumour activity in AML, illness for which new treatment options are urgently needed. We look forward to further investigating these findings in the clinical setting which will be initiated at some of the best clinical hospitals in the world," added Ireneusz Otulski MD, Head of Clinical Operations at Selvita
PIM and FLT3 protein kinases are over-expressed in multiple haematological cancers and certain solid tumours. SEL24 demonstrates strong cytotoxic effects in AML cell lines, independently of the FLT3 mutation status, in contrast to available target-selective kinase inhibitors. In preclinical studies, the compound has shown significant anticancer effects in multiple haematological xenograft models as a single agent, and has demonstrated synergistic effects with marketed standard of care compounds as well as therapies in advanced clinical development, such as cytarabine, without an associated increase in systemic toxicity.