AbbVie and Argenx collaborate to develop ARGX-115
Posted: 21 April 2016 | Victoria White, Digital Content Producer | No comments yet
ARGX-115 targets the novel immuno-oncology target GARP, a protein believed to contribute to immunosuppressive effects of T-cells…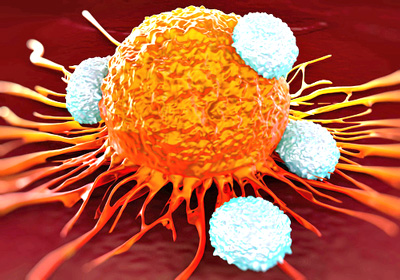 AbbVie and argenx will collaborate to develop and commercialise ARGX-115.
ARGX-115 is argenx's preclinical human antibody programme targeting the novel immuno-oncology target GARP, a protein believed to contribute to immunosuppressive effects of T-cells.
Commenting on the collaboration, Tim van Hauwermeiren, Chief Executive Officer of argenx, said: "We believe ARGX-115 has the potential to advance immuno-oncology by selectively targeting tumor immune escape pathways. We are proud to develop and commercialize ARGX-115 through collaboration with AbbVie, a global leader in oncology. In addition to the attractive financial elements of this transaction, our shared interest in the commercial potential of ARGX-115, including the right to co-promote the drug in Europe, makes this a highly strategic collaboration for argenx."
"The ability to modulate the body's own immune system to fight cancer is one of the most promising scientific advancements over the past decade," said Anil Singhal, Vice President, Early Oncology Development, AbbVie. "We believe that the ARGX-115 programme is a unique opportunity to explore the potential to block certain immune-suppressive pathways that allow cancers to grow."
Argenx eligible to up to $685 million in payments
Under the terms of the agreement, argenx will conduct research and development through IND-enabling studies. Upon successful completion of these studies, AbbVie may exercise an exclusive option to license the programme and assume responsibility for further clinical development and commercialisation. argenx will receive an upfront payment of $40 million from AbbVie for the exclusive option to license the compound and near-term preclinical  milestones of $20 million. argenx is also eligible to receive additional development, regulatory and commercial payments up to $625 million upon achievement of pre-determined milestones as well as tiered, up to double-digit royalties on net sales upon commercialisation. argenx has the right to co-promote ARGX-115-based products in the European Union and Swiss Economic Area and combine the product with its own future immuno-oncology programmes. Should AbbVie not exercise its option to license ARGX-115, argenx retains the right to pursue development of the compound alone.
In addition to the ARGX-115 programme, and upon reaching a predetermined preclinical stage milestone, AbbVie will fund further GARP-related research by argenx for an initial period of two years. AbbVie will have the right to license additional therapeutic programmes emerging from this research, for which argenx could receive associated milestone and royalty payments.