T-cell discovery could lead to disease breakthroughs
Posted: 25 April 2016 | Victoria White, Digital Content Producer | No comments yet
Researchers at the University of Dundee have made new discoveries about the importance of nutrients for a subpopulation of T-cells…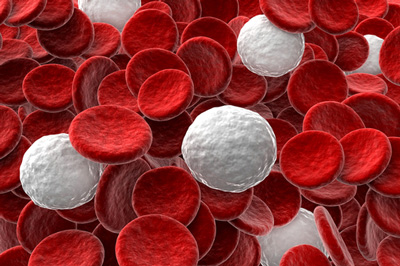 Researchers at the University of Dundee have made new discoveries about the importance of nutrients for a subpopulation of T-cells.
T-cells need to rapidly grow to effectively fight infections, therefore they need lots of nutrients like sugars for energy. But sugars are also used for other purposes in a cell and one such use is to make a special sugar modification called O-GlcNAc, which is added to proteins inside the cell by an enzyme called O-GlcNAc transferase (OGT). The new research focused on this process.
"We found that T-cells regulate the levels of O-GlcNAc-modified proteins in response to the availability of sugars in their environment, and this tells them when to multiply" said Professor Doreen Cantrell, Wellcome Trust Principal Research Fellow in the School of Life Sciences at the University. "Without OGT, T-cells don't develop properly, and can't respond to an infection. T-cells found in tumours and during chronic viral infections are often deprived of nutrients, particularly sugar, and this new mechanism may explain why nutrient-deprived T-cells can't function efficiently."
OGT modifies Myc in T-cells
Importantly the researchers also showed that OGT modifies the important proto-oncogene Myc in T-cells, which is necessary for both normal T-cells and cancerous T-cells to grow and multiply.They found that O-GlcNAc-modified Myc is protected from being degraded by the cellular machinery, which allows it to carry out its functions driving cell growth.
"Blocking OGT-reduced Myc levels stopped T-cells from expanding," said Professor Cantrell. "Excitingly, a similar effect was seen in a T-cell leukaemia system, where uncontrolled T-cell growth was prevented by deletion of OGT.
"There are a large number of instances where controlling T-cell growth might be important, such as in leukaemia and autoimmune diseases, where the 'wrong' T-cells multiply. Conversely, finding ways to boost OGT function might help nutrient-starved T-cells fight infection or cancer."
Professor Cantrell said the discovery opened up a new area to explore for pharmacological targets in T-cell-mediated diseases, as well as in cancer therapy and chronic infection. "With these new insights into how T-cells sense their environment, we have a vast new area to explore for pharmacological targets in T-cell-mediated diseases, as well as in cancer therapy and chronic infection. We look forward to exciting times ahead."