MRC Technology to review DEBRA Austria's Epidermolysis Bullosa portfolio
Posted: 26 April 2016 | Victoria White, Digital Content Producer | No comments yet
The review will identify promising projects and results which could be suitable for translation into better treatments for Epidermolysis Bullosa…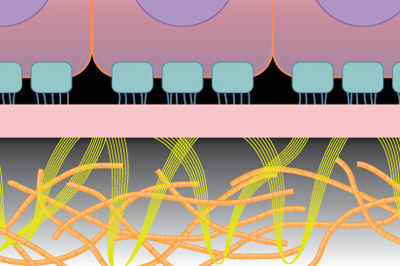 MRC Technology has signed an agreement to review DEBRA Austria's research portfolio, aiming to identify promising projects and results which could be suitable for translation into better treatments for Epidermolysis Bullosa.
They will also advise on strategies to progress these projects to benefit patients. MRC Technology's expertise in IP protection, development and management will allow DEBRA to derive maximum benefit for patients from their research funding.
DEBRA Austria is a patient organisation working on behalf of those affected by the genetic skin blistering condition Epidermolysis Bullosa (EB). EB is caused by defects in one of a group of related genes, which is carried by one in 227 people and it is estimated that one in 17,000 infants have a form of EB. DEBRA Austria is part of DEBRA International, a global network of EB patient groups, and currently one of its most active members in terms of research funding. It is anticipated that more national groups, or the umbrella organisation DEBRA International itself, will join in this collaboration with MRC Technology.
MRC Technology will advise on strategies
MRC Technology will review DEBRA's research projects and advise on strategies to ensure promising research is developed to its full potential. By also maximising the commercial value of research, the charity will be able to pass more of the benefits of research to their patients.
Commenting on the agreement, Mike Johnson, Director of Corporate Partnerships at MRC Technology, said: "As a charity itself, MRC Technology strives to find treatments in areas where there is unmet patient need. We are pleased to support DEBRA in their aim of ultimately finding a cure for the debilitating skin condition."
Rainer Riedl, Chairman at DEBRA Austria, added: "We exist to make sure people with Epidermolysis Bullosa have the best medical care available, but there is currently not much to alleviate the condition. One of our major aims, therefore, is to drive the development of effective treatments and cures. Working with MRC Technology, we are confident that more people with EB will benefit from research breakthroughs."