Relmada announces results from an in vivo study of d-Methadone
Posted: 5 May 2016 | Victoria White, Digital Content Producer | No comments yet
The purpose of this study was to determine whether d-Methadone elicits antidepressant-like effects after a single administration…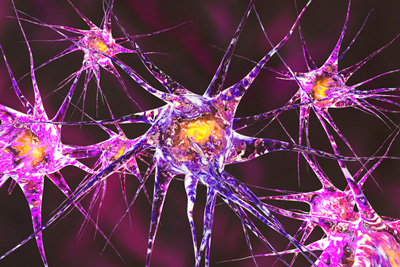 Relmada Therapeutics has announced the results of an in vivo study showing that administration of d-Methadone (REL-1017), a N-methyl-d-aspartate (NMDA) receptor antagonist, results in antidepressant-like effects.
Results are shown to be comparable to those achieved in similar treatment models using ketamine.
As a single isomer, d-Methadone (REL-1017) has been shown to possess NMDA antagonist properties with virtually no opioid activity at the expected therapeutic doses. The activation of NMDA receptors has been associated with neuropathic pain and it is expected that REL-1017 will have a role in pain management by blocking this activity. In contrast, racemic methadone is a long-acting narcotic used in the treatment of various pain states and as a substitution therapy in opioid addiction and associated with typical opioid side effects.
The purpose of this study was to determine whether d-Methadone elicits antidepressant-like effects after a single administration in a well-validated animal model to predict antidepressant effects, the forced swim test. In the study, male Sprague Dawley rats were administered single doses of vehicle, ketamine, or d-Methadone on day one (after habituation; 24 hours prior to forced swim testing). At all doses tested, d-Methadone significantly decreased immobility of the rats compared to the vehicle, suggesting antidepressant-like activity. In addition, the effect of d-Methadone on immobility at the two highest doses tested was larger than the effect seen with ketamine. Importantly, the effects of d-Methadone in the forced swim test were not confounded by any changes in the locomotor activity of the rats.
"This study is the first to clearly demonstrate that d-Methadone exhibits antidepressant-like effects in a well-validated treatment model to predict antidepressant activity," said Richard Mangano, Ph.D., chief scientific officer of Relmada.  "Ketamine, also a noncompetitive NMDA receptor antagonist, has been thoroughly characterised in this model and has demonstrated rapid onset of activity in several clinical studies, but has also been shown in multiple studies to present a high risk of toxicity. Combined with the results of our recent Phase I single and multiple ascending dose studies, the encouraging results of this in vivo study support our belief that d-Methadone warrants further evaluation in a Phase II study as an effective treatment for depression."