Bellicum and LUMC team up to discover TCR product candidates
Posted: 2 June 2016 | Victoria White, Digital Content Producer | No comments yet
The new collaboration builds on an earlier agreement with LUMC that gave Bellicum worldwide rights to TCR product candidates targeting solid tumours…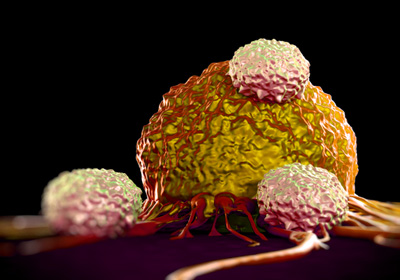 Bellicum has entered into a research agreement with Leiden University Medical Centre (LUMC) to discover and validate natural high-affinity TCR (T-cell receptor) product candidates targeting several cancers.
The new collaboration builds on an earlier agreement with LUMC that gave Bellicum worldwide rights to TCR product candidates targeting solid tumours that express PRAME and other antigens.
"We are enthusiastic about the potential of TCRs that incorporate our switch technology to produce a targeted, potent and controlled attack on certain cancers," said Tom Farrell, President and Chief Executive Officer of Bellicum Pharmaceuticals. "Dr Mirjam Heemskerk and her group from the Department of Haematology of the LUMC, have made significant breakthroughs in the development of natural high-affinity TCRs, and we look forward to their continued discoveries as we prepare to launch clinical studies this year of our first TCR, BPX-701, under our current license from Leiden."
Under terms of the new collaboration, Bellicum will provide financial support to LUMC over a three-year term in exchange for the right to exclusively license any high-affinity TCRs discovered under the agreement.
TCRs are engineered T cells that become activated in the presence of cancer cells containing a target antigen. Bellicum's first TCR product candidate, BPX-701 targeting PRAME, is expected to enter Phase I/II clinical trials in mid-2016 to treat refractory acute myeloid leukaemia (AML) and myelodysplastic syndromes (MDS). BPX-701 was licensed from Leiden in 2015 and incorporates Bellicum's proprietary safety mechanism, CaspaCIDe, for improved control over the cells.