Amgen sponsors the QB3@953 life sciences incubator
Posted: 23 June 2016 | Victoria White, Digital Content Producer | No comments yet
Amgen has announced a five-year, platinum sponsorship of the QB3@953 life sciences incubator to accelerate the development of new therapies…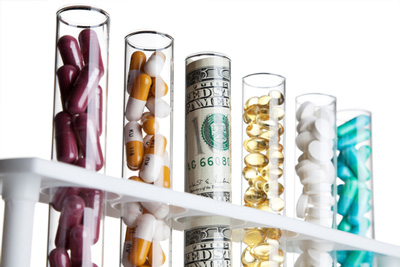 Amgen has announced a five-year, platinum sponsorship of the QB3@953 life sciences incubator to accelerate the development of new therapies.
The shared laboratory space at QB3@953 was created to help high-potential life science and biotech startups overcome a key obstacle for many early stage organisations – access to laboratory infrastructure.
As part of the sponsorship, Amgen launched two "Amgen Golden Ticket" awards, providing each winner with one year of lab space at the QB3@953 life sciences incubator, additional facility benefits and connections to Amgen's scientific and business leaders.
The 2016 Amgen Golden Ticket winners, Mission Bio and SiteOne Therapeutics, were chosen by a team of scientific leaders who evaluated the strength and novelty of the scientific rationale, subject matter expertise, and business plan viability.
"The QB3@953 Amgen Golden Ticket award supports our research and development strategy to fund early-stage innovation in the biotech hubs of San Franciscoand Cambridge, Massachusetts," said Flavius Martin, vice president of Research, Inflammation and Oncology at Amgen. "It's critical to the future of healthcare to support promising scientific entrepreneurs. It's rewarding to be part of the energy and enthusiasm of scientific entrepreneurs in this early stage, and to help accelerate the momentum of advancements in human health."
Golden Ticket to help extend Mission Bio's platform
Mission Bio is innovating technologies to analyse single cells within complex biological systems, revealing critical information not observable from bulk sample analysis. With proprietary microfluidic droplet technology, Mission Bio is developing research tools that allow high-throughput, single-cell nucleic acid characterisation across a variety of research applications, including oncology and immunology.
Commenting on receiving the Amgen Golden Ticket, Charlie Silver, CEO at Mission Bio, said: "The Amgen Golden Ticket award will accelerate our development of high throughput single-cell genomic applications in immuno-oncology. We are excited by this partnership with Amgen, which will offer support for extending our platform into applications that have high potential for clinical impact."
SiteOne Therapeutics proud of the Golden Ticket recognition
SiteOne Therapeutics was founded based on technology invented at Stanford University that represents a potential advancement in the treatment of acute and chronic pain. The company's therapeutic candidates are highly-selective sodium ion channel 1.7 (Naᵥ1.7) inhibitors patterned on naturally occurring small molecules. Given the critical role that Naᵥ1.7 plays in the generation and conduction of pain signals, combined with the urgent need for new, non-opioid pain therapies, SiteOne is focused on advancing its lead product candidates for the treatment of moderate to severe pain.
John Mulcahy, co-founder and vice president of research at SiteOne Therapeutics, commented on being awarded the Golden Ticket: "We are proud to have the significance of our science and the work that we are doing to develop novel therapeutics for chronic and acute pain without the danger and side effects of opioids recognised by such a strong leader in the biopharmaceutical industry."