MSD and Moderna to develop personalised cancer vaccines
Posted: 29 June 2016 | Victoria White, Digital Content Producer | No comments yet
Moderna and MSD will develop personalised cancer vaccines that utilise Moderna's mRNA vaccine technology to encode a patient's specific neoantigens…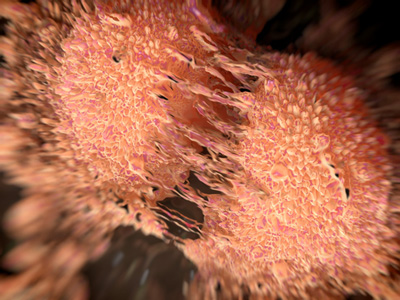 MSD and Moderna Therapeutics are to collaborate to develop and commercialise novel messenger RNA (mRNA)-based personalised cancer vaccines.
The collaboration advance individually tailored cancer vaccines for patients across a spectrum of cancers.
Moderna and MSDwill develop personalised cancer vaccines that utilise Moderna's mRNA vaccine technology to encode a patient's specific neoantigens, unique mutations present in that specific patient's tumour. When injected into a patient, the vaccine will be designed to elicit a specific immune response that will recognise and destroy cancer cells. The companies believe that the mRNA-based personalised cancer vaccines' ability to specifically activate an individual patient's immune system has the potential to be synergistic with checkpoint inhibitor therapies, including MSD's anti-PD-1 therapy, Keytruda (pembrolisumab). In addition, Moderna has developed a rapid cycle time, small-batch manufacturing technique that will uniquely allow the company to supply vaccines tailored to individual patients within weeks.
Upfront payment of $200m for Moderna
Under the terms of the agreement, MSD will make an upfront cash payment to Moderna of $200 million, which Moderna will use to lead all research and development efforts through proof of concept. The development programme will entail multiple studies in several types of cancer and include the evaluation of mRNA-based personalised cancer vaccines in combination with MSD's Keytruda (pembrolisumab). Moderna will also utilise the upfront payment to fund a portion of the build-out of a GMP manufacturing facility in suburban Boston for the purpose of personalised cancer vaccine manufacturing.
Following human proof of concept studies, MSD has the right to elect to make an additional undisclosed payment to Moderna. If exercised, the two companies will then equally share cost and profits under a worldwide collaboration for the development of personalised cancer vaccines. Moderna will have the right to elect to co-promote the personalised cancer vaccines in the US.
Commenting on the collaboration, Dr Roger Permutter, president, MSD Research Laboratories, said: "Combining immunotherapy with vaccine technology may be a new path toward improving outcomes for patients. While the area of personalised cancer vaccine research has faced challenges in the past, there have been many recent advances, and we believe that working with Moderna to combine an immuno-oncology approach, using Keytruda, with mRNA-based personalised cancer vaccines may have the potential to transform the treatment of cancer."