AdAlta announces IPO to accelerate development of AD-114
Posted: 8 July 2016 | Victoria White, Digital Content Producer | 4 comments
AdAlta is seeking to raise up to AU$10 million to fund clinical studies with its lead compound (AD-114) which shows promise in treating lung fibrosis…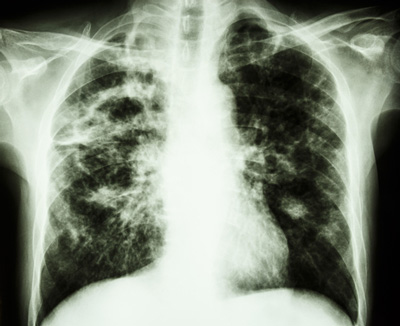 AdAlta is seeking to raise up to AU$10 million in an initial public offering (IPO) on the Australian Securities Exchange to fund clinical studies with its lead compound (AD-114) which shows promise in treating lung fibrosis.
AdAlta has developed a novel technology platform that produces proteins which mimic the shape of shark antibodies and engineers their key stability features to create unique compounds, known as i-bodies, for therapeutic intervention in disease. The Company is utilising the power of its i-body technology platform to develop a pipeline of drugs, called i-bodies, with an initial focus on treating fibrotic diseases.
AdAlta's first focus is on developing AD-114 for the treatment of idiopathic pulmonary fibrosis (IPF) and other fibrotic diseases.
AdAlta is seeking to take advantage of the fact global pharmaceutical companies are eager to access innovative new drug candidates to fill their pipelines. The Company's strategy is to partner its i-body technology platform to generate early revenues and also to license its i-body drugs at an early stage, for example based on data from Phase I/II trials. AdAlta has no plan to commercialise new drugs arising from its technology itself and make investors wait up to a decade or more before they see any returns.
Expediting AD-114 in to Phase I clinical trials
CEO Sam Cobb explained more about the company's plans, "Proceeds from the offer will be deployed to expedite our first candidate into Phase I human clinical trials and extend the technology into other diseases. Our strategy is to license this drug candidate on completion of the planned Phase I clinical studies proposed in the offer.
"The IPO funding will allow AdAlta to develop AD-114 to a point that will be ready for licensing to a major pharmaceutical company. There is heightened global interest in promising new treatments for fibrosis as well as for the new generations of antibody technologies.
"We also plan to expand our own internal development pipeline of novel proprietary i-body drug candidates generating sustainable future licensing opportunities.
"In addition, AdAlta intends to license or partner the i-body technology platform for drug discovery with pharmaceutical and biotechnology Companies, with the objective of earning up front, milestone payments and licensing revenues.
"Our business model of partnering our i-body library and early licensing of our proprietary i-body drug candidates offers both short-term and medium-term revenue opportunities and spreads the risk."