Bayer and X-Chem expand drug discovery collaboration
Posted: 12 July 2016 | Victoria White, Digital Content Producer | No comments yet
In a deal worth up to $528 million, Bayer and X-Chem are to collaborate to discovery therapies across multiple therapeutic areas and target classes…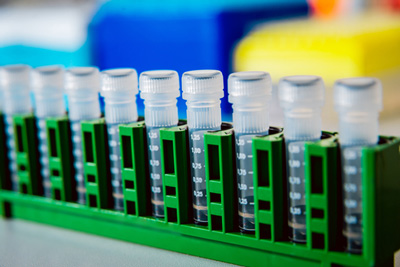 Bayer and X-Chem are to collaborate to discovery therapies across multiple therapeutic areas and target classes.
The two partners have been working together successfully under a research collaboration since 2012 and Bayer has already licensed two programmes for multiple series of small molecules from X-Chem that address complex target structures such as protein:protein interactions.
Under the terms of this new agreement, X-Chem will receive an up-front payment, research and development funding, as well as potential preclinical, clinical and regulatory milestone payments, up to a total of $528 million. Bayer has an exclusive option to license any programmes generated in the course of the collaboration. X-Chem will also receive royalties and sales milestones for each successfully commercialised drug that results from a licensed collaboration programme.
X-Chem's DEX platform "ideally suited" to Bayer's priority targets
Commenting on the collaboration, Professor Andreas Busch, member of the Executive Committee of Bayer AG's Pharmaceuticals Division and Head of Drug Discovery, said: "Bayer and X-Chem have built a strong relationship delivering outcomes that have exceeded expectations. Complementing our in-house expertise with technologies and know-how of excellent partners is an integral part of our innovation strategy at Bayer. We have identified the DEX platform as a highly valuable extension for our drug discovery efforts. We are looking forward to working with X-Chem on some of our highest-priority targets, for which X-Chem's platform is ideally suited." 
X-Chem's DEX technology is based on DNA-encoded libraries of small molecules with more than 120 billion molecules.
Rick Wagner, Ph.D., Chief Executive Officer of X-Chem, said: "X-Chem is making significant inroads toward the discovery of small molecule drug candidates using its ultra-large screening library. With multiple successes across our partnerships, the DEX platform has been broadly validated to deliver novel chemical entities against a wide array of targets, including difficult targets. We are fortunate to have Bayer as a major strategic partner, and we are looking forward to expanding this strong and successful relationship."